The boy and his clot
An overnight discolouration of the left leg with severe pain in an otherwise well teenager warrants concern
Harry, a 17-year-old high school student, was brought in to the surgery by his father as an urgent appointment. He was a new patient to the practice.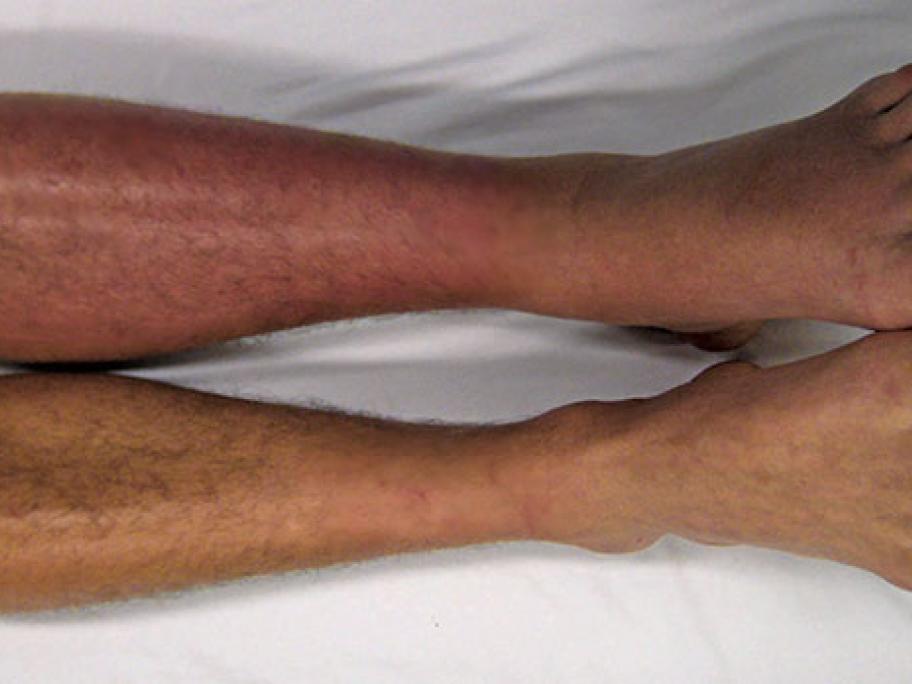 Usually fit and healthy, Harry had woken up that morning with moderately severe pain and discomfort in his left leg.
Over the next couple of hours, the pain worsened and he developed a purplish discolouration of the leg, prompting the GP visit.
History
On further questioning, he denied any history of trauma or problems involving that leg.
He had no fever, chest pain, dizzy spells or any