A case of nodular fasciitis
A nodule on the head causes significant trauma for a female asylum seeker.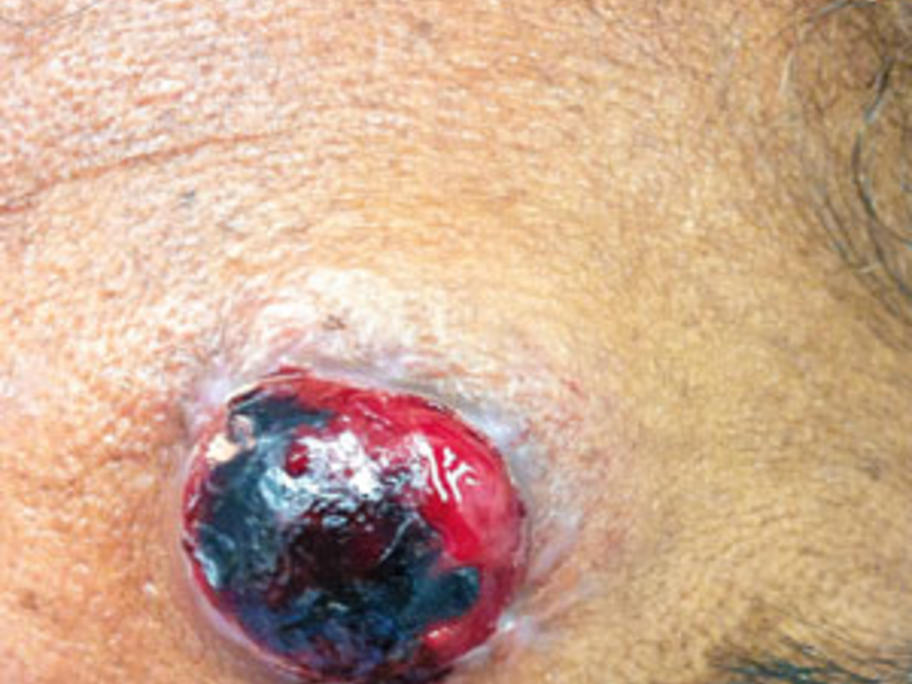 Case
Sara is a 47-year-old female asylum seeker from Fiji. She presented to a hospital's general practice unit with intermittent headaches, which she attributed to a tender, subcutaneous nodule on her left forehead.
The nodule had been slowly growing for two months.
Examination revealed a firm, mobile and well-circumscribed, 10mm-diameter mass above her left medial eyebrow. The provisional diagnosis was a sebaceous cyst.