Case Report: Getting to grips with groin pain
A young amateur sportsman is frustrated by ongoing discomfort.
James, an active 25-year-old, presented with persistent, bilateral groin pain.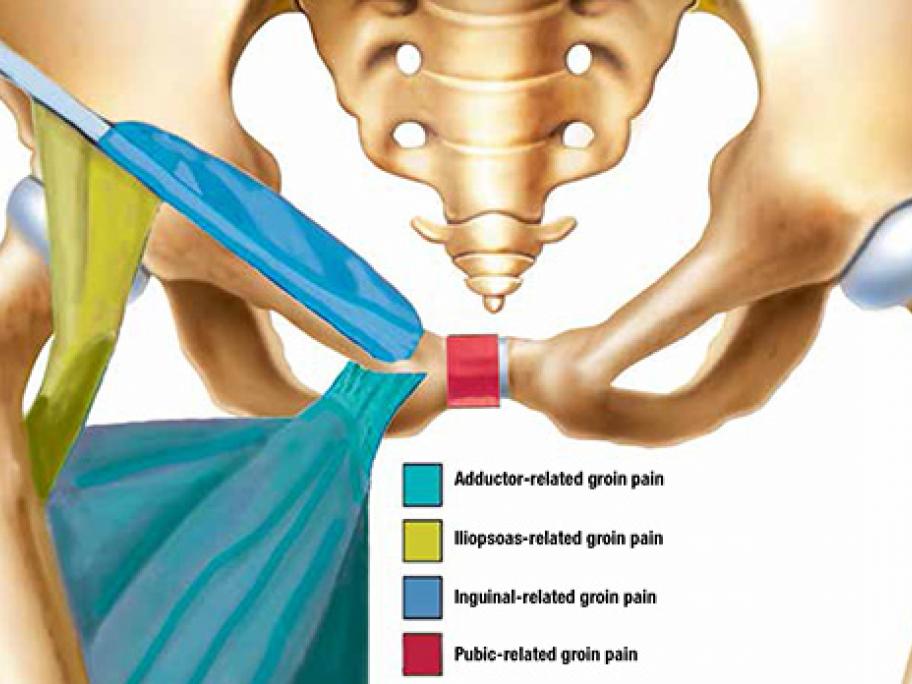 James had been a promising tennis player, but had had shoulder issues in his teenage years. Although these shoulder issues were well behind him, James was now quite concerned with his groin pain.
History
James' groin injury occurred while playing touch football nine months ago. Originally, the pain was mild and only in his left groin. He rested for two weeks before returning to sport. However, the pain returned and extended to his right groin. Nonetheless he continued playing, as the