Case Report: What's causing this elderly woman's skin discolouration?
An elderly woman seeks help for her worsening skin discolouration.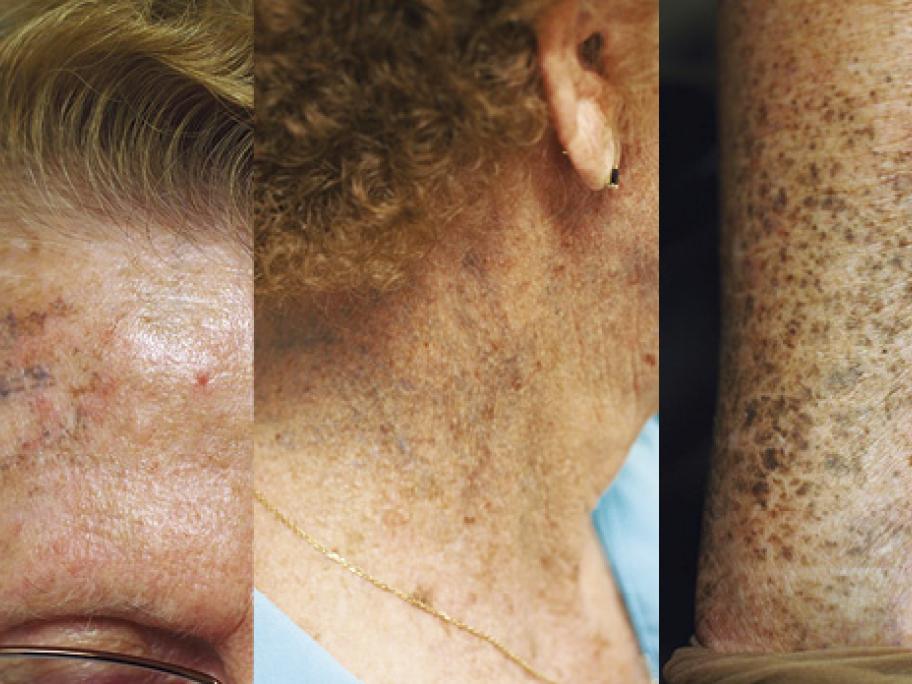 Pearl, an 81-year-old woman, presents with an 18-month history of progressively worsening skin pigmentation on her face, neck, and lower legs. It was not itchy, she had no joint aches or pains and no history of melanoma.
Medical history included rosacea, hypertension, hypercholesterolaemia, osteoarthritis, gastro-oesophageal reflux disease, restless legs and diverticular disease. Medications included minocycline, aspirin, felodipine, amiloride/hydrochlorothiazide, pramipexole, simvastatin and pantoprazole.