The challenge of pigmented lesions
A 69-year-old man with a past history of non-melanoma skin cancers presents with a slowly enlarging pigmented macule on the right labial commissure (Figure 1 above).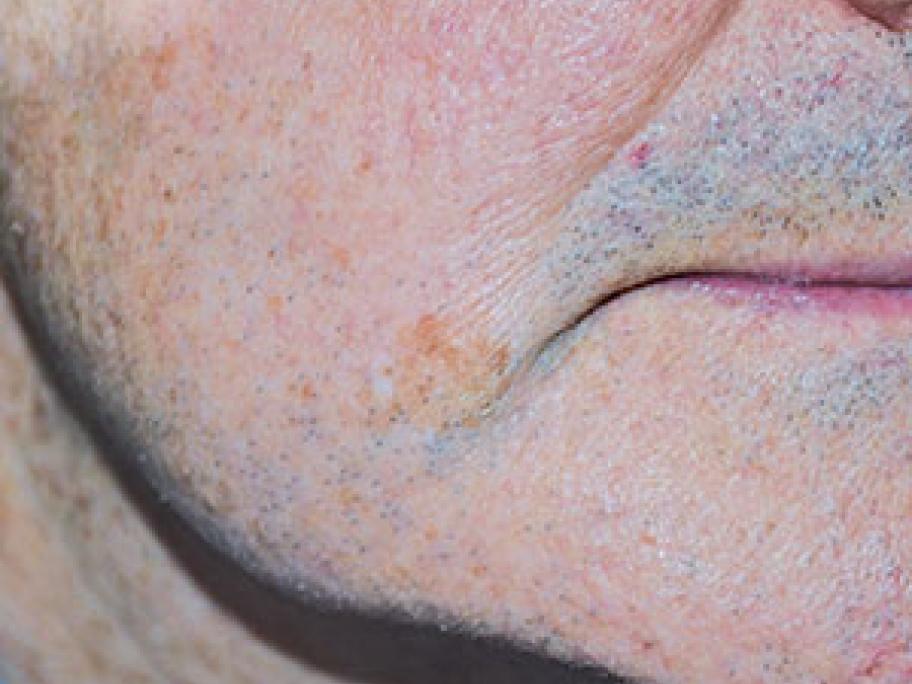 The lesion has recurred after three sessions of liquid nitrogen cryotherapy. Clinically, the lesion looks to be a flat, pigmented, seborrheic wart.
Investigations
Dermoscopy is inconclusive. A 6mm × 4mm shave biopsy was performed from the darkest area seen on dermoscopy (figure 2 below).
The histology was reported as an early, benign, lentigo/pigmented seborrheic keratosis, with