Could she have Lyme disease?
A nine-year-old girl has been bitten while on holiday
Audrey, a previously well nine-year-old girl, presents to her local emergency department with sudden-onset unilateral facial weakness.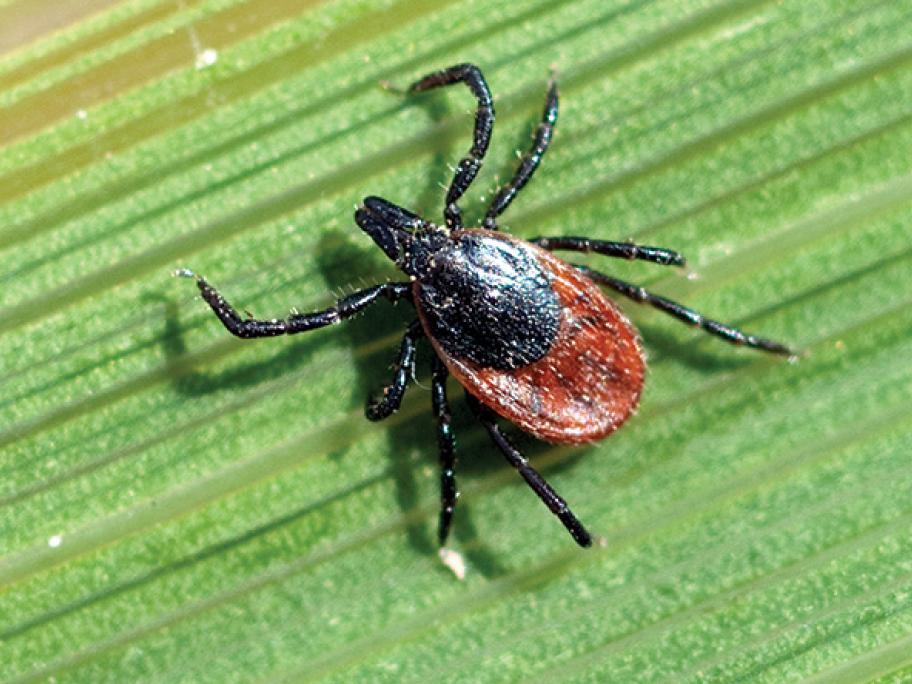 One month earlier, she had been bitten on the neck by a tick while in France. 
The next day, Audrey developed flu-like symptoms, which rapidly resolved over 24 hours.
Ten days later, a rash developed at the site of the tick bite.
The rash was macular, erythematous and pruritic, with 2-3 small vesicles, but no eschar. She was treated by her GP with 10 days of oral sulfamethoxazole and trimethoprim,