What's responsible for this remarkable rash?
An otherwise well teenager, with no history of allergies, presents with a striking upper body rash
Mentoring a third-year medical student, I always hope for stimulating consultations.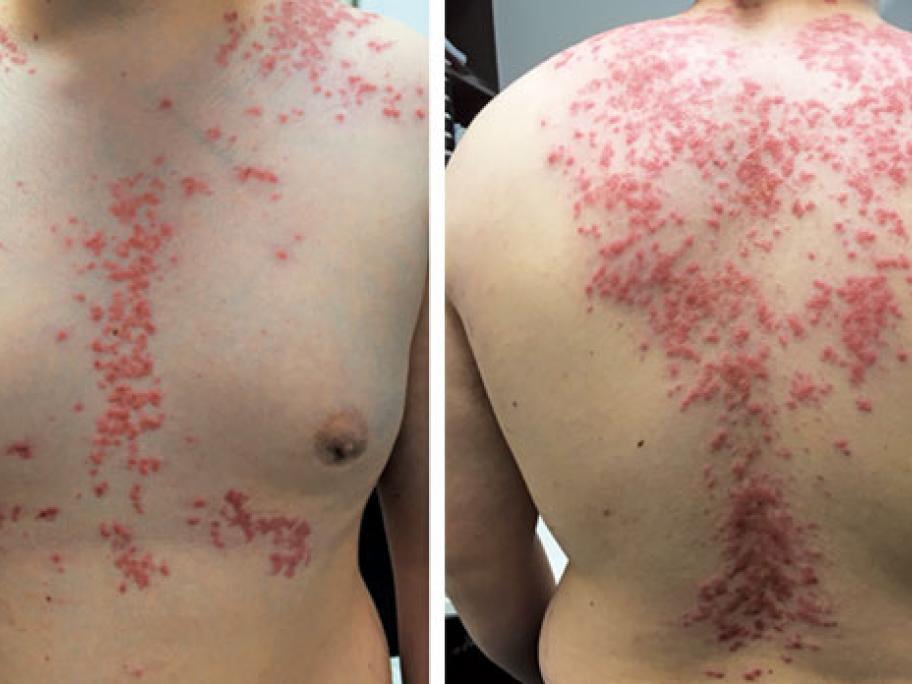 This time of year, we expect the usual viral infections, asthma exacerbations and chronic disease management. However, this particular day, my student and I were treated to a fascinating case.
History
John,* an 18-year-old young man, who rarely attends the practice, presented with a rash. He had no significant past medical history or family history, and was on no regular medications.
He was systemically well and was unable to identify any triggering event or contact.