Yellow nail syndrome
What is causing a woman's discoloured fingernails, chest congestion, and swelling of the limbs and face?
Sylvia, a 60-year-old woman, was referred to our lymphoedema clinic for assessment and management of widespread oedema of her limbs and face.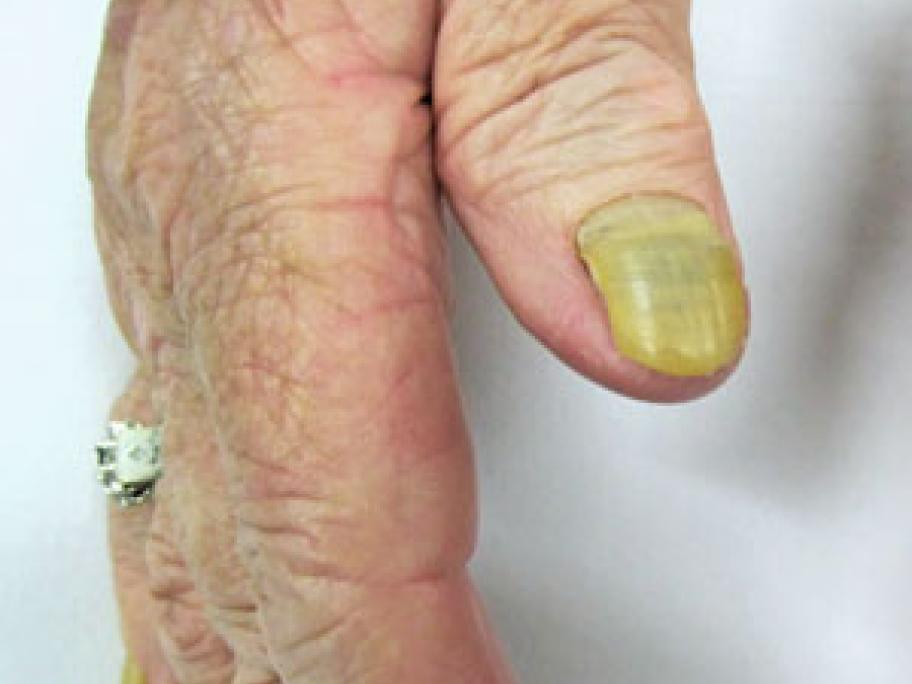 This has developed in the six months since a bout of severe bronchopneumonia, diagnosed as legionnaire's disease.
On clinical examination, Sylvia's chest sounds 'noisy' and a thick expectorant is noted. The oedema is firm and generalised, although worse in the feet and calves.
It is also noted that all of her fingernails have become thick and discoloured (see figure 1 below). Her toenails are similarly affected.
On