Bad hair ball day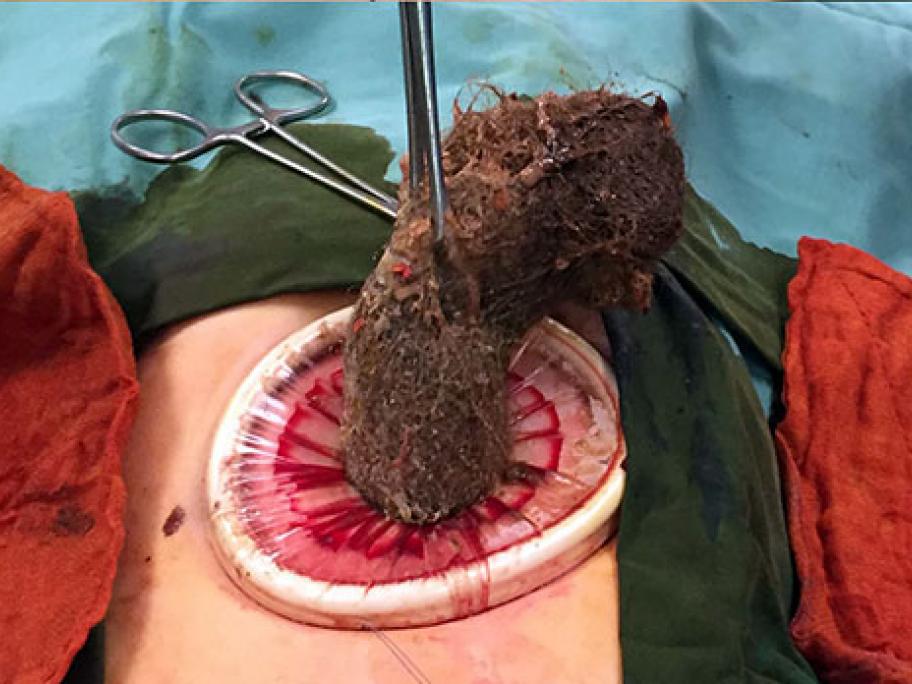 A five-year-old girl from Adelaide has recently undergone surgery to remove a massive hair ball from her stomach.
The patient presented to the ED with chronic upper-abdominal pain and poor appetite that had worsened over a period of weeks.
Her parents said that she had a long history of compulsive hair pulling and eating, and had once vomited up a large bolus of matted hair.