The boy 'turning to stone'
An 11-year-old boy whose thick, scaly skin has left him entombed in his own body is finally receiving medical treatment for a rare genetic disorder.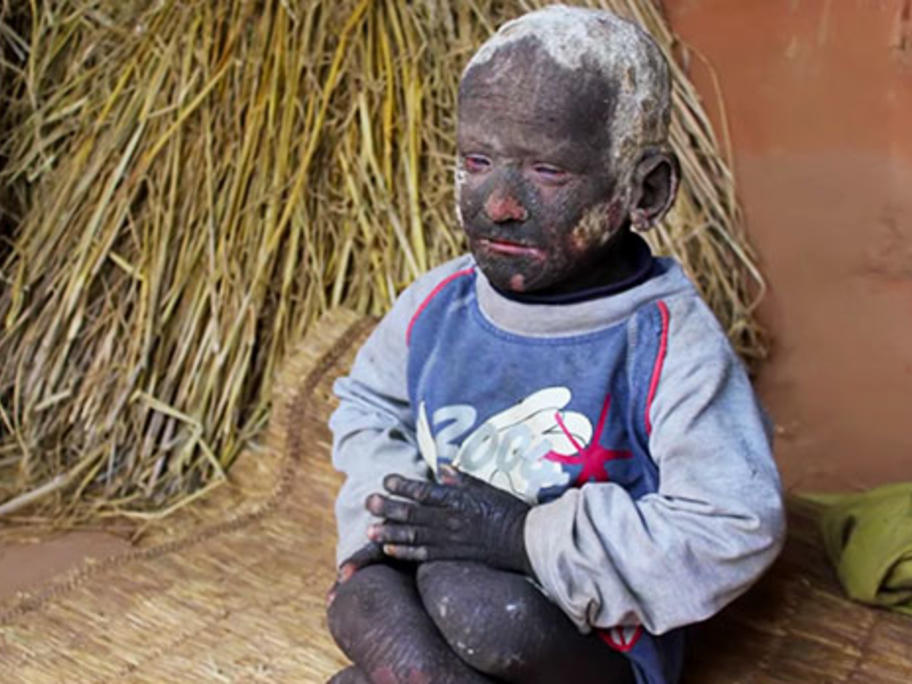 Ramesh Darji, from Bhimgithe, Nepal, has a severe form of ichthyosis: a congenital skin condition characterised by an extreme thickening of the epidermis, resembling fish scales.
Affected infants are often born encased in dry, fissured, hyperkeratotic plates and, as a result, have impaired barrier function.
In addition, the constrictive skin disorder can cause facial deformities, including eversion