A clear-cut case
When a Dutch man was rushed to hospital after falling face first onto a kitchen knife, even the doctors were surprised by its "peculiar" position.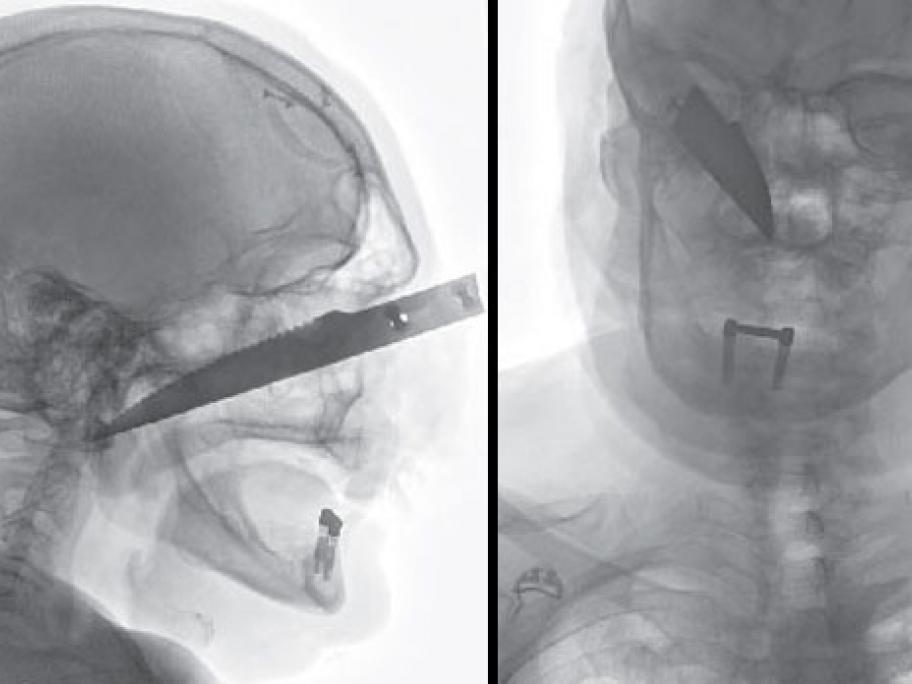 On arrival at the ED, the 65-year-old appeared awake and haemodynamically stable, despite the handle of a large knife protruding from the medial side of his face, just below his right eye.
Luckily, his stable condition allowed for a more in-depth assessment of the knife's trajectory prior to surgery, the case report authors noted in the journal Trauma Cases and Reviews.