Ectopic heart
This baby girl stunned medical staff and her parents when she was born with her heart beating outside her chest.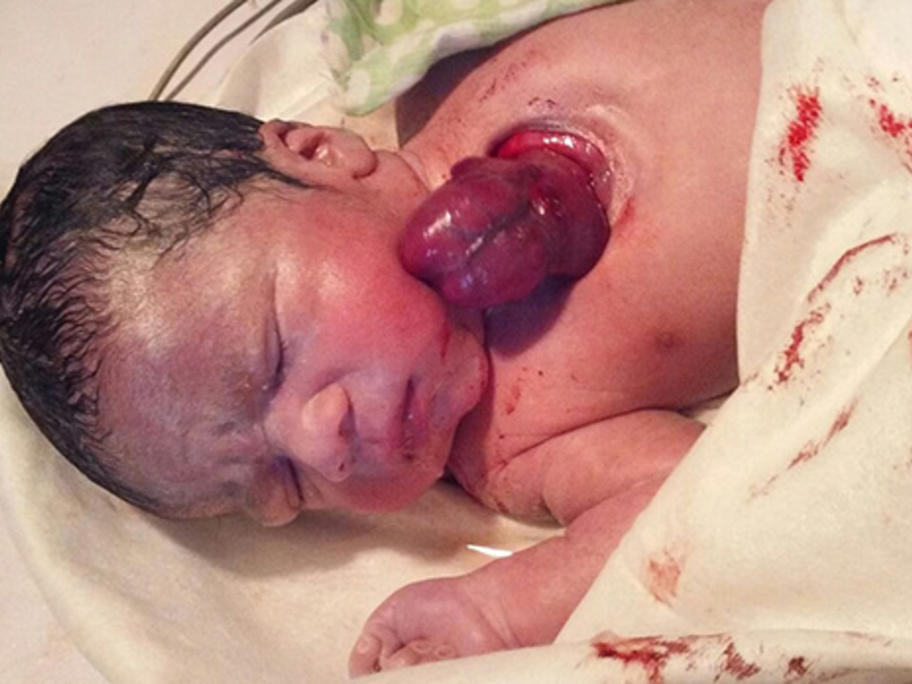 Her 28-year-old mother gave birth in a village in Assam in north-east India last week, but an absence of antenatal care meant the extremely rare condition was not picked up on ultrasound.
The infant was initially taken to the ICU at Gauhati Medical College and Hospital, where a cardiologist described the abnormality as "the rarest of rare cases" to the Times of India.
Related News: