Fetal feet growing outside uterus
In this extraordinary MRI, a fetus can be seen stretching its legs — all the way outside its mother's uterus.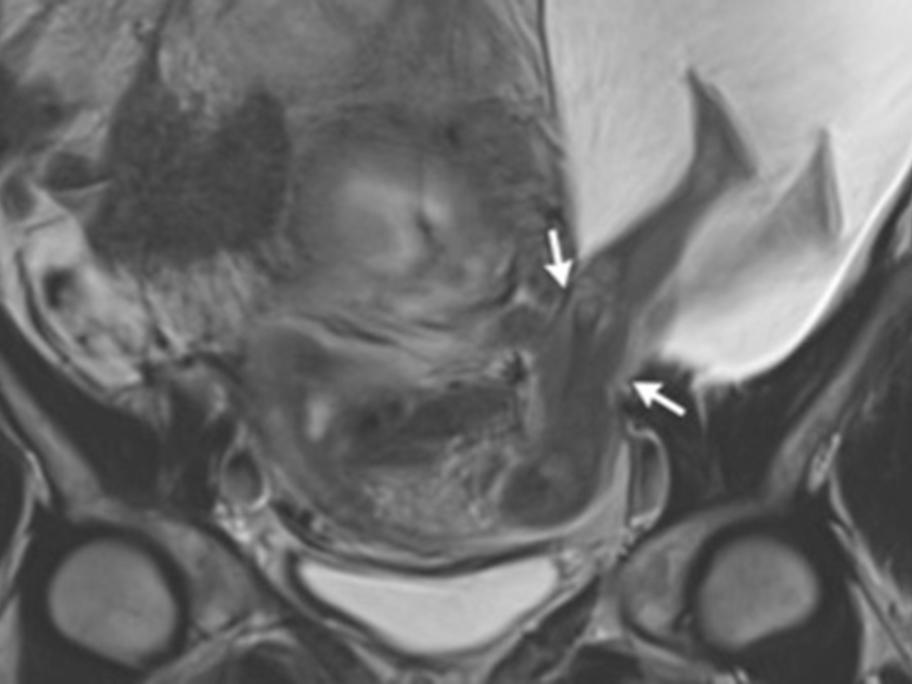 The shocking protrusion was initially picked up during a routine 22-week ultrasound, which detected an extremely rare uterine rupture.
An MRI revealed a 2.5cm tear of the left uterine wall (arrows) and a large 19cm-long herniation of the amniotic sac, housing the unborn baby's legs.
Obstetrician Dr Pierre-Emanuelle Bouet, from Angers University Hospital in France, told Australian Doctor, "I was astonished when I