Fetus saves mother from rare rupture
A fetus unknowingly performed a life-saving move in utero when its back became a suction cup, perfectly plugging a potentially fatal uterine tear.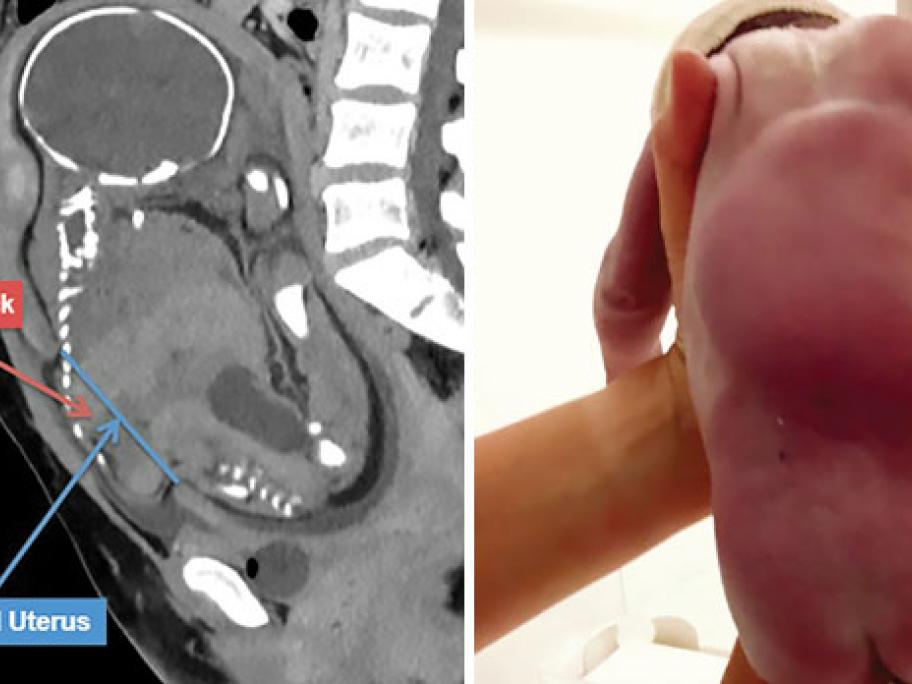 The extraordinary turn of events was discovered when the 31-year-old mother presented to an ED in Lille, France, with sudden pelvic pain at 36 weeks' gestation.
The woman's history was significant for deep pelvic endometriosis, as well as a previous caesarean at 30 weeks', owing to an abnormal fetal heart rate.
However, on this occasion, no unusual fetal rhythm was detected. Doctors