Foreign facial tick
A 63-year-old woman baffled doctors in Singapore when she presented with facial palsy and a swollen 'skin tag' on her right temple.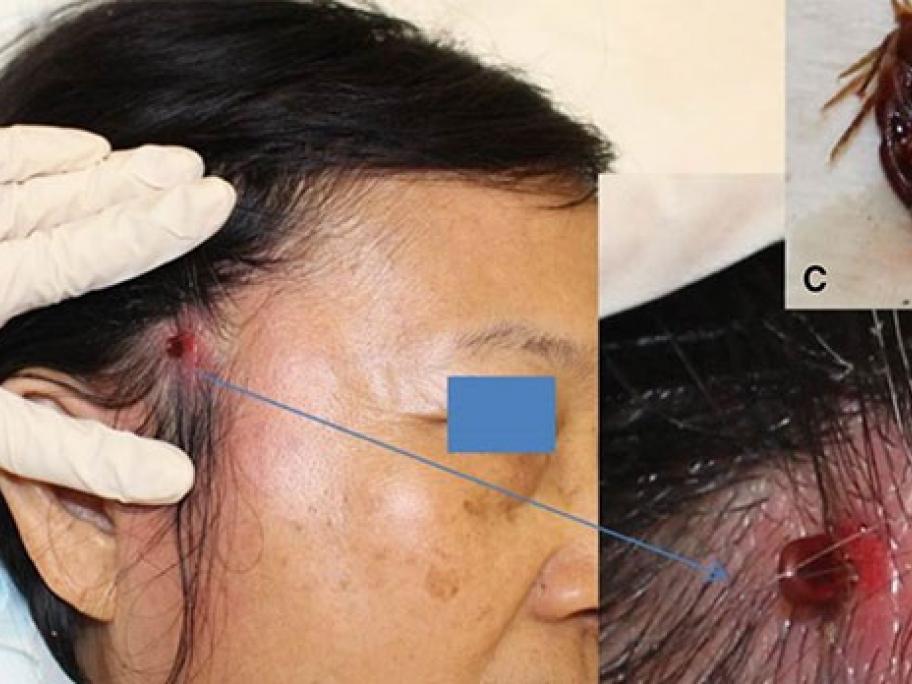 The curious lesion had a two-week history, associated with gradually worsening pain and swelling.
Ten days after it first appeared, the patient developed drooping of her right eyebrow and eyelid.
She had previously consulted family and emergency physicians, all of whom had diagnosed her with cellulitis and prescribed oral antibiotics, which had no effect.
On further