Giant cutaneous horn
US doctors have reported the case of a young woman with a large cutaneous horn protruding from her head.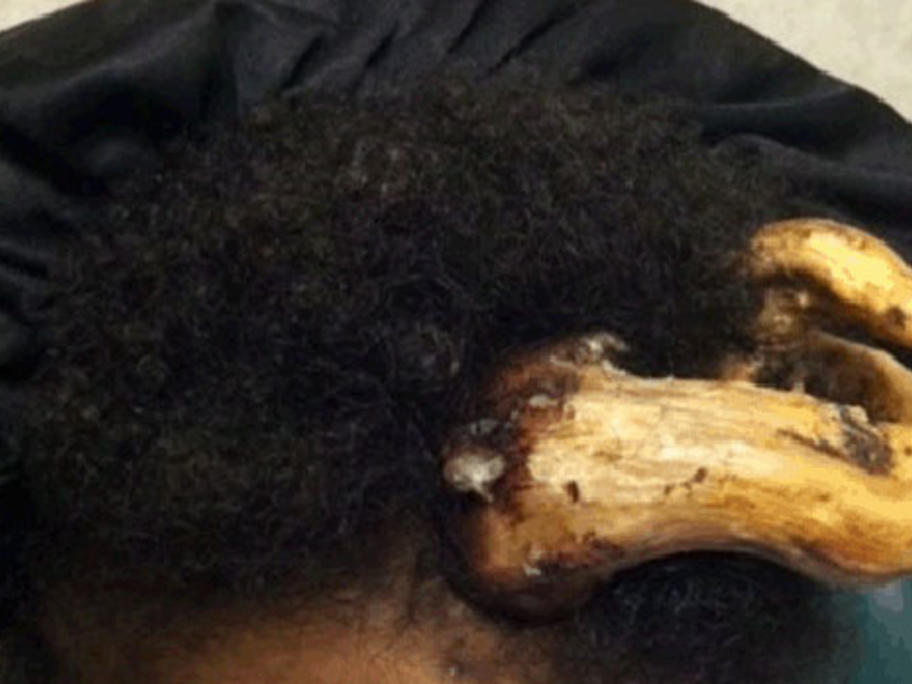 The 28-year-old African-American patient presented to the general surgery clinic with a conical mass on her frontal scalp and a medical history of bipolar disorder and recent childbirth. She reported the two-year growth was painful and occasionally bled from the base, denying any other associated symptoms or family history.
Physical examination revealed the spiral-shaped keratotic protrusion to be approximately 22cm in length and 3cm in