How a palm reading caught a deadly heart condition
An unusual lump is a sign of a serious issue
This bluish bulge pulsating on a Canadian man's palm is a small but sinister sign of a heart infection spreading throughout his body.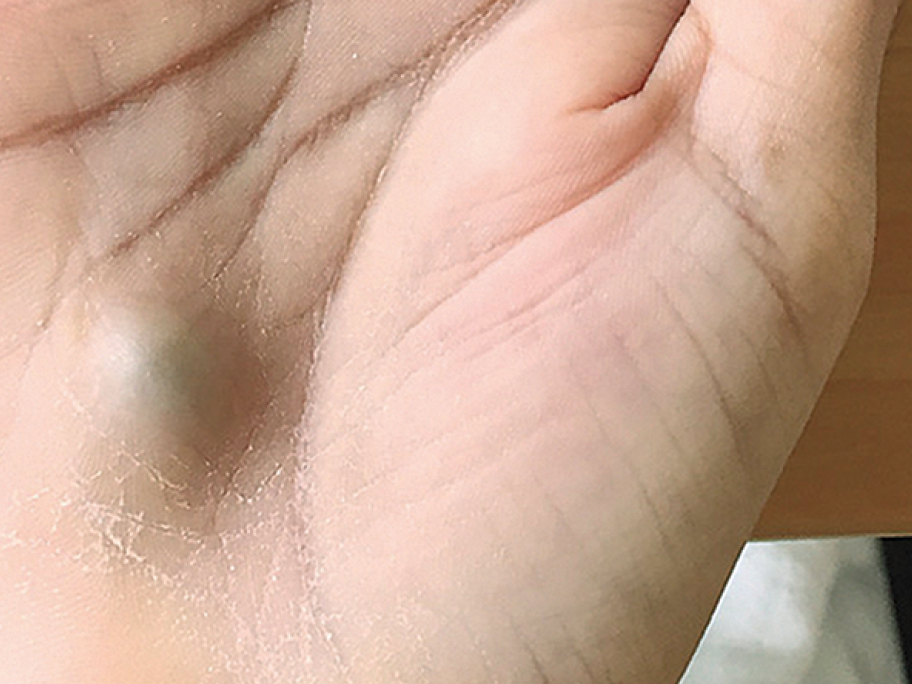 Doctors deciphered the portentous palm after he presented to an ED in Vancouver complaining of abdominal pain and a six-week history of fever, night sweats and weight loss.
He explained that the painful lesion on his right hand had started off red but become blue and raised over the course of two weeks.
Imaging of his abdomen revealed dead tissue in the spleen and left kidney, while an