Man and chainsaw face off
A Victorian man who sliced through his face with a chainsaw and then drove himself 25km to the nearest hospital owes his life to "Aussie guts".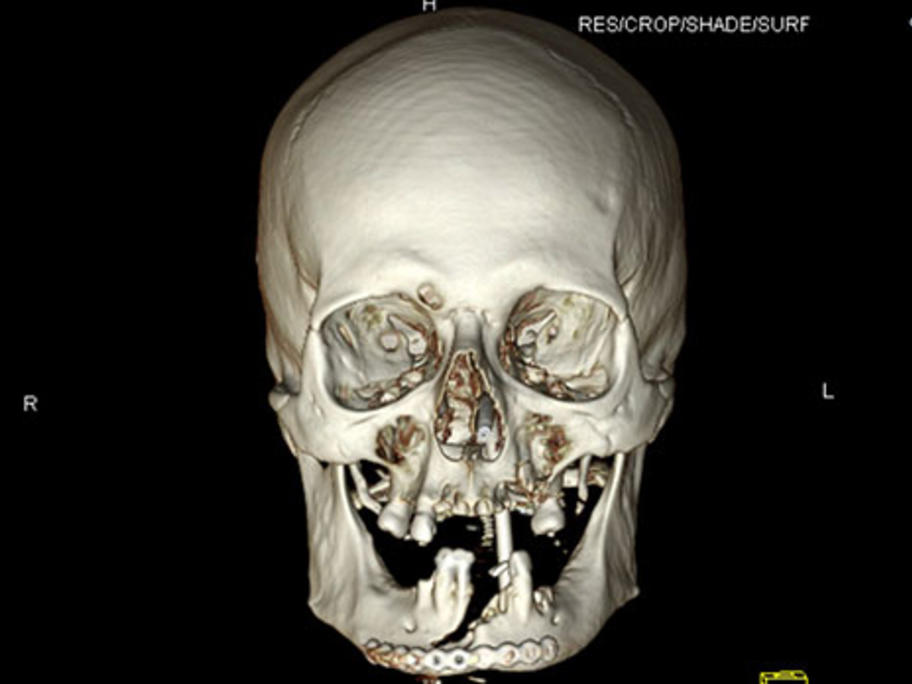 Bill Singleton was working alone on his isolated property in rural Victoria when the chainsaw kicked back into his head, cutting through his jaw and tongue as far back as his wisdom teeth.
Miraculously, the blade missed his larynx and was just 1cm away from severing his carotid artery, the Herald Sun reported.
Holding his face together with a hanky and