The mysterious case of vanishing bones
Doctors suspected malignancy, but two biopsies proved inconclusive
A series of scans taken over the course of 18 months shows a woman's bones slowly disappearing, in a case that must have had her doctors double checking the X-ray machine.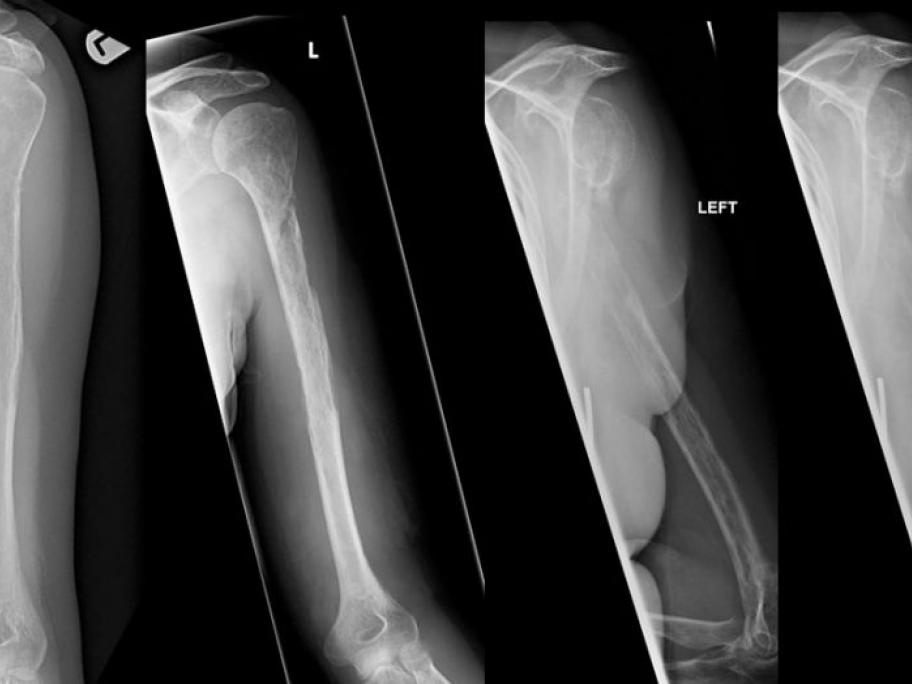 The 44-year-old patient initially presented with a painful left shoulder, and an MRI scan revealed a lesion in her humerus.
Although doctors suspected malignancy, two biopsies proved inconclusive.
A third biopsy finally confirmed the presence of a benign vascular tumour, probably caused by a fracture sustained following a minor fall.
But when the woman was still experiencing pain and swelling