Prosthesis on point
A teenager who underwent a mid-thigh amputation, and then had her healthy foot rotated 180 degrees and reattached to her upper leg, is ballet dancing at a competitive level.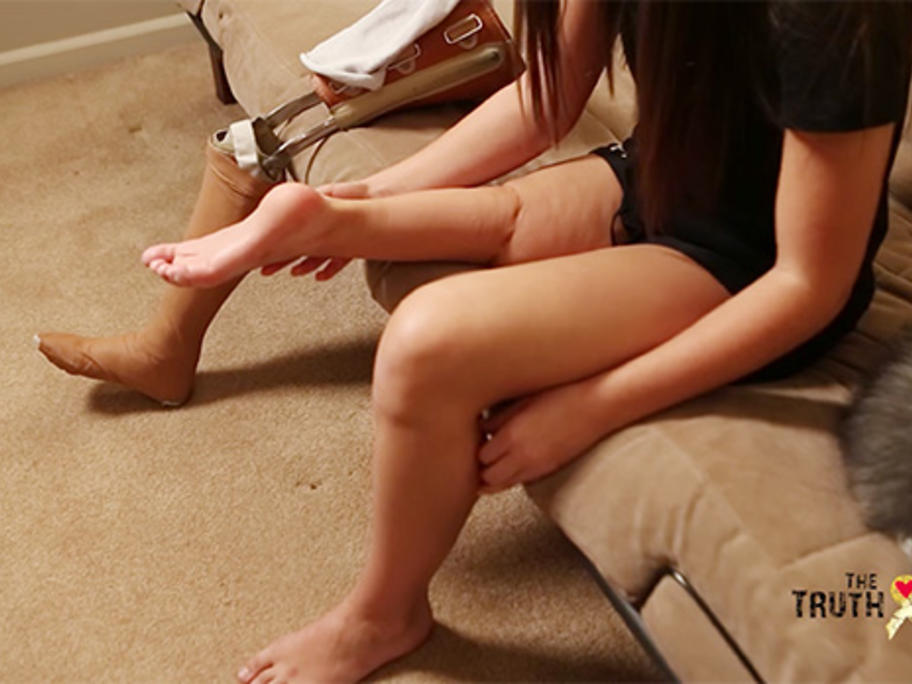 Gabi Shull, from Missouri, US, was diagnosed with osteosarcoma at the age of nine.
She elected to undergo a rotationplasty, during which the cancerous middle-third of her leg, including the knee, was removed.
Her still-healthy lower leg — the ankle and foot — was then turned backwards and surgically attached to her thigh.
The ankle acts as the knee joint,