Rare cause of groin swelling
An unusual case of inguinal swelling has been reported in a 38-year-old woman from India.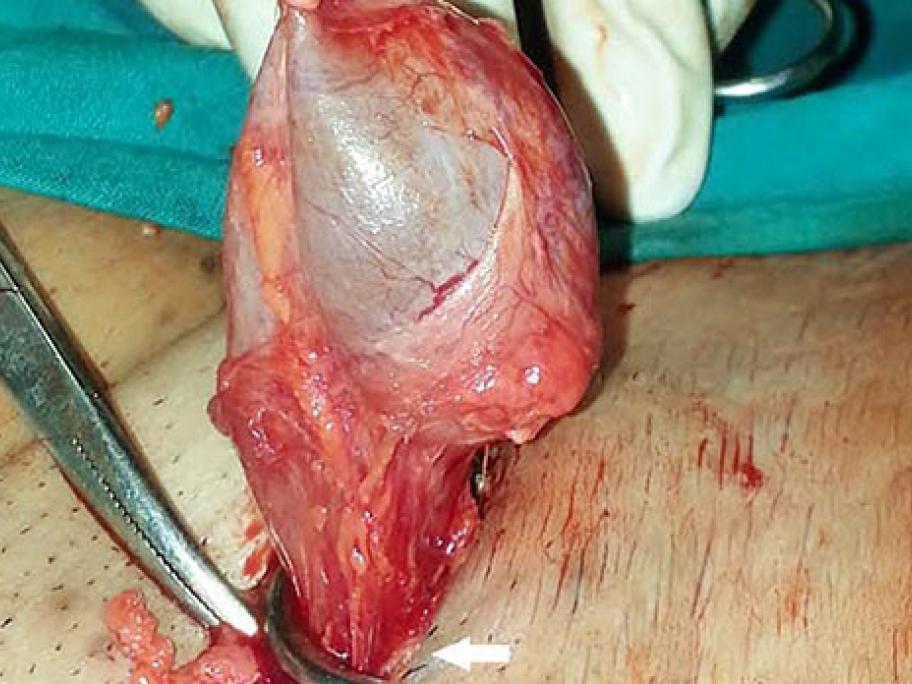 The woman presented with a three-month history of a right groin mass that was 8cm long and 4cm wide.
Physical examination revealed that the swollen area was non-tender, cystic and irreducible.
There was no history of local trauma, nausea, vomiting, weight loss or fever, and the patient's menstrual history, and bladder and bowel habits were all normal.
Ultrasonography and contrast-enhanced CT showed a large cystic swelling with clear contents in the groin region (panel