A real ballbreaker
You may want to cross your legs for this one.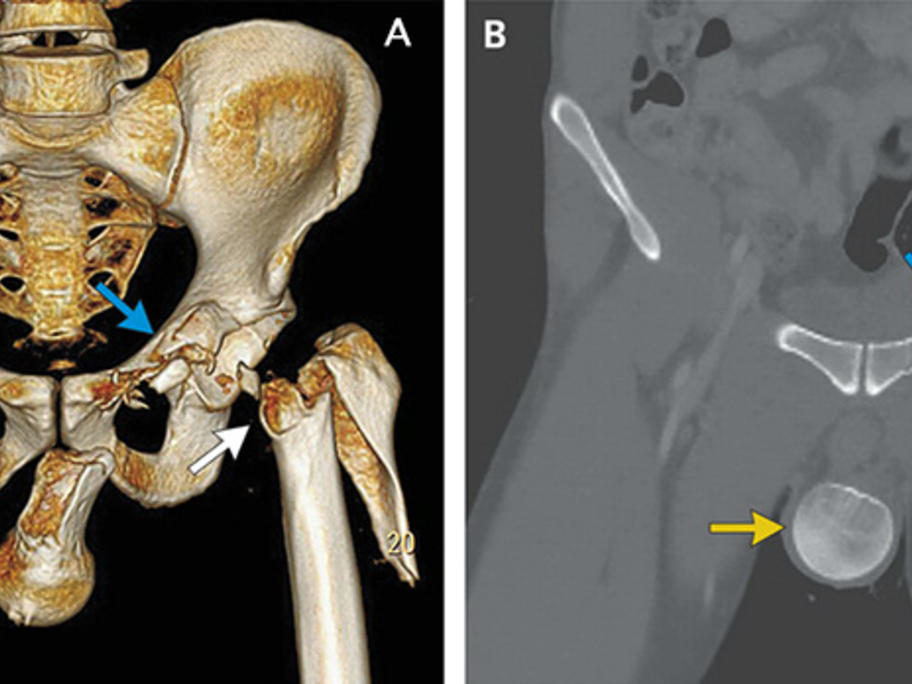 In a seriously wince-worthy case report, part of a man's femur ended up in his scrotum after the force of a motorcycle accident fractured and displaced his femoral head.
The 33-year-old was admitted to an ED in Germany, where doctors observed "a hard, swollen, bluish scrotum and an externally rotated and slightly shortened left leg".
CT of the pelvis showed dislocation of the leg and a three-part trochanteric fracture of the proximal left femur (see panel A, white arrow).
Related News: