Screwdriver stab wound
A 46-year-old mechanic has undergone emergency surgery after being stabbed in the neck with a screwdriver.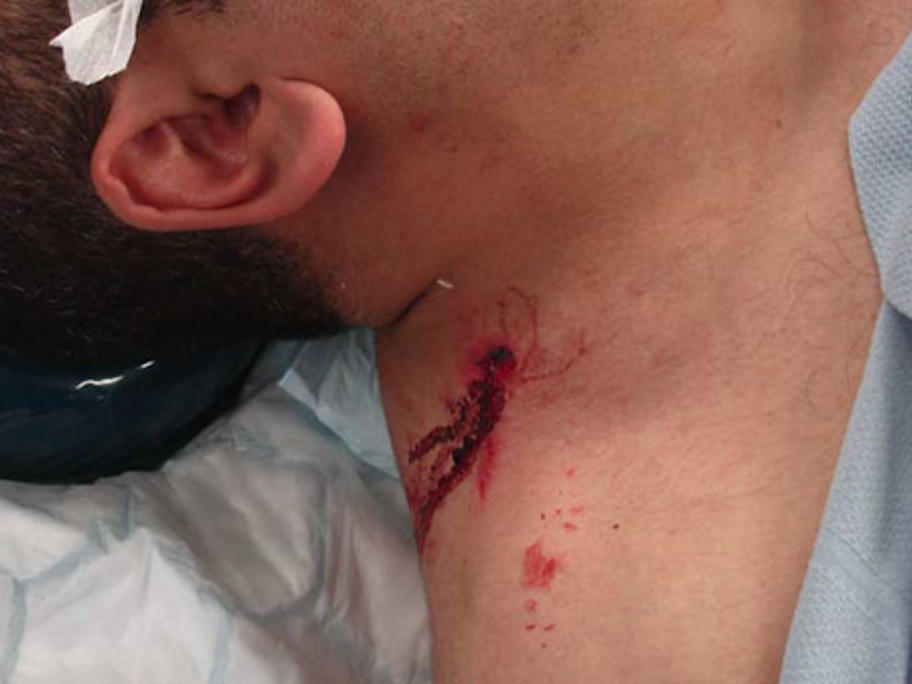 CT scans revealed a large haematoma deep within the right side of his neck and complete occlusion of the right common carotid artery.
Surgeons inserted a shunt to repair the vascular injuries, and the man was discharged a week later after recovering well.
"Penetrating neck injuries often involve multiple concomitant structures, which makes surgical exposure and management challenging," the case report authors, from University Hospital