Swollen 'trouser snake'
This case of a Indian farmer who was bitten on his penis by a snake while urinating will bring tears to the eyes of even the most manliest of men.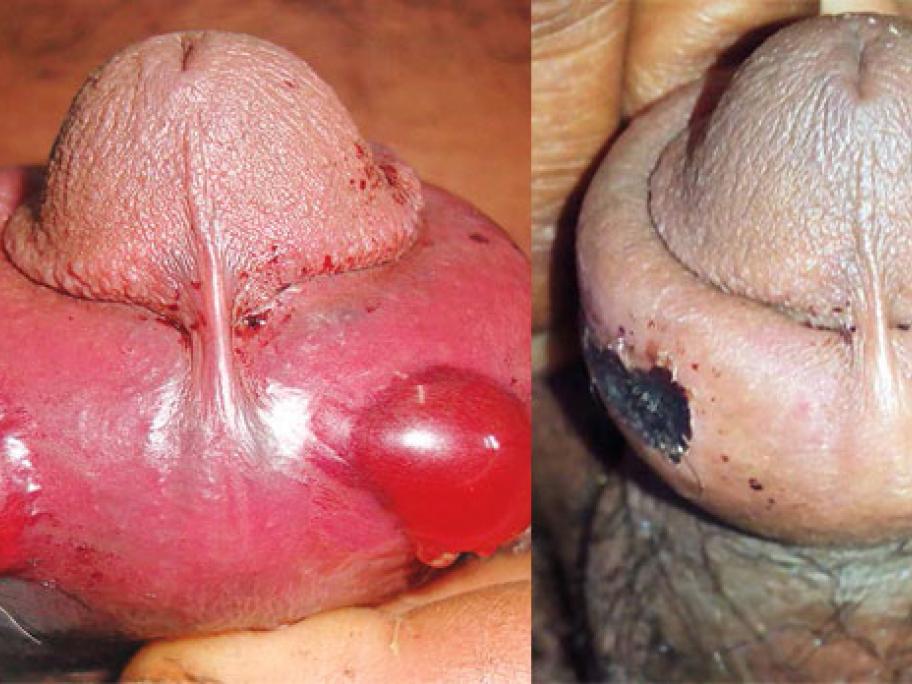 The 46-year-old farmer presented to the ED three hours after the incident near Srinigar, Kashmir.
He told doctors that he had been bitten by a "gunas" which is the local name of the Levantine viper (Macrovipera lebetina). 
Physical examination revealed he had a grossly swollen penis and formation of hemorrhagic bullae at