Tapeworm pulled out of man's mouth
Armed with a pair of forceps, it took doctors in New Delhi over an hour to haul a 2m-long tapeworm out of a man's mouth.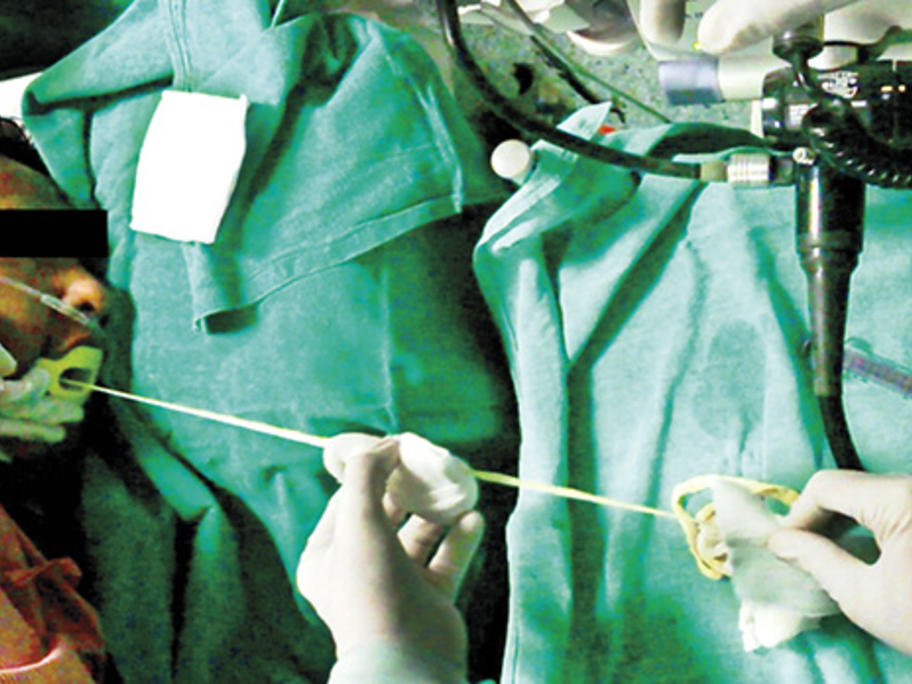 The 48-year-old presented to hospital with a two-month history of abdominal discomfort and lethargy, with further examination revealing pallor and mild anaemia.
A colonoscopy showed a writhing tapeworm segment in the patient's colon — but it didn't end there.
It wasn't until physicians performed an endoscopy that the whole parasite was discovered, lurking in the upper small intestine.
Related News: