The tattoo that almost caused a serious surgical blunder
Confused surgeons paused when they saw his play button
Tattoos often make it into medical journals with stories of infections, reactions and masked melanomas, but this man's body art posed an entirely different type of danger.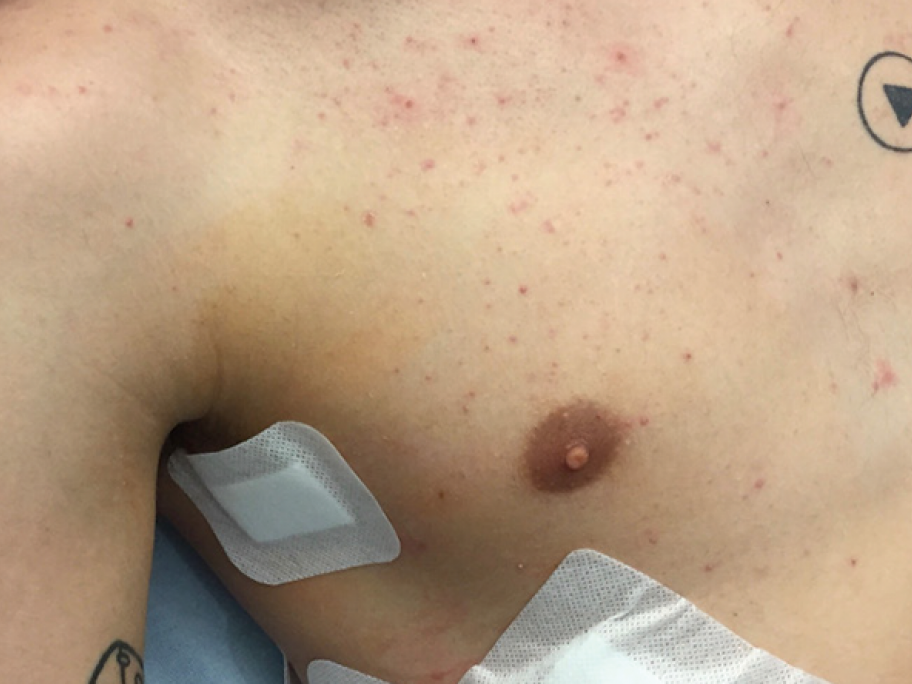 The 23-year-old was being marked up for surgery for a right-sided recurrent primary spontaneous pneumothorax when staff at St George's Hospital in London noticed something unusual.
The patient had a play-button symbol tattooed on the left side of his chest, pointing towards his left side.
Predicting its potential to cause confusion, they drew a large black arrow on his right shoulder to