Tracheostomy down the tube
Doctors have reported the case of a man whose airway was compromised when his metal tracheostomy tube broke off and became lodged in his respiratory tract.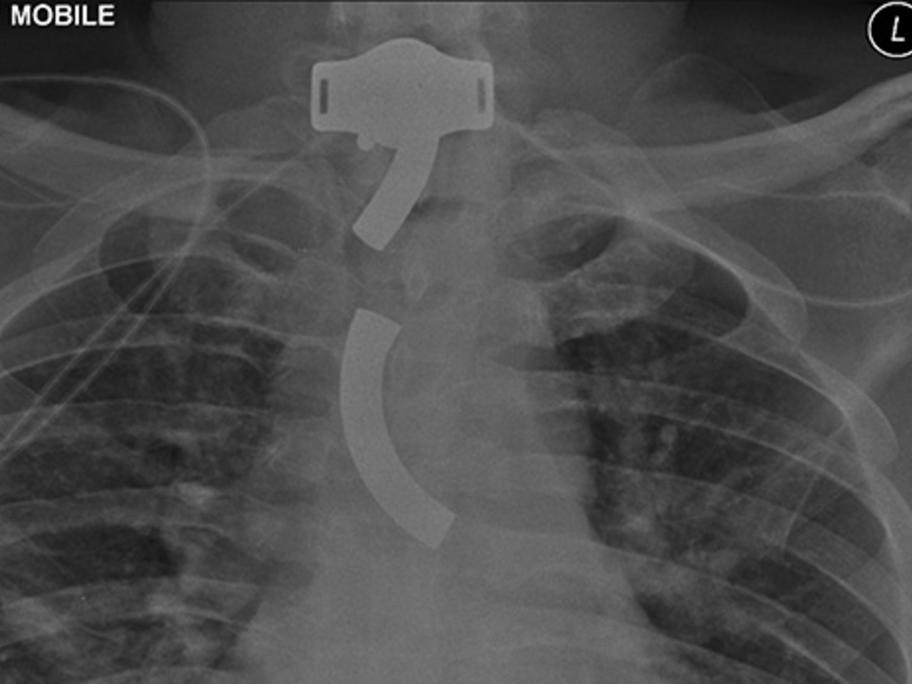 The 48-year-old presented to an otolaryngology unit in the UK with a silver Negus tracheostomy tube that appeared in situ.
He was acutely distressed with mild tachycardia, but his ventilator had maintained his oxygen saturation.
A chest X-ray (see above) revealed the patient's metal tracheostomy tube had fractured, with the outer cannula breaking away