Watch out for wishbones
When a woman presented to doctors with left-sided abdominal pain, they mistakenly diagnosed her with diverticulitis, until a colonoscopy revealed a lucky break.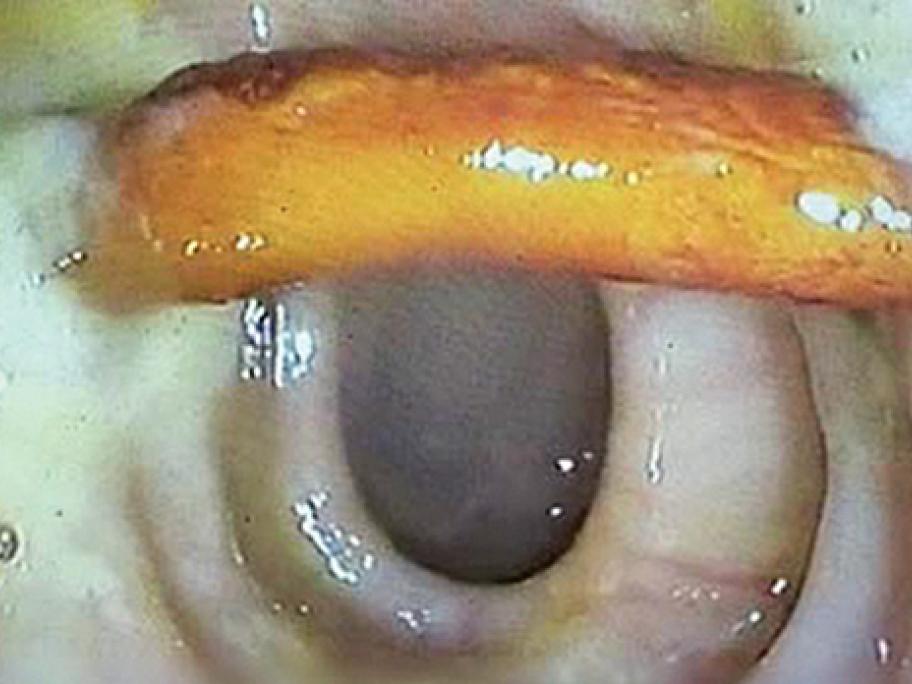 The 75-year-old presented to a clinic in Serbia with a seven-day history of nausea, left iliac fossa pain and a mild fever.
Laboratory testing revealed the patient also had an elevated CRP level and leukocytosis.
Abdominal X-ray showed bowel distention, as well as one significant air–fluid level — luckily without pneumoperitoneum.
Related News: