What's my line?
Doctors in Madrid have reported two separate, but almost identical, cases of suspicious skin lesions, both with a single red streak stretching from the abdomen towards the underarm.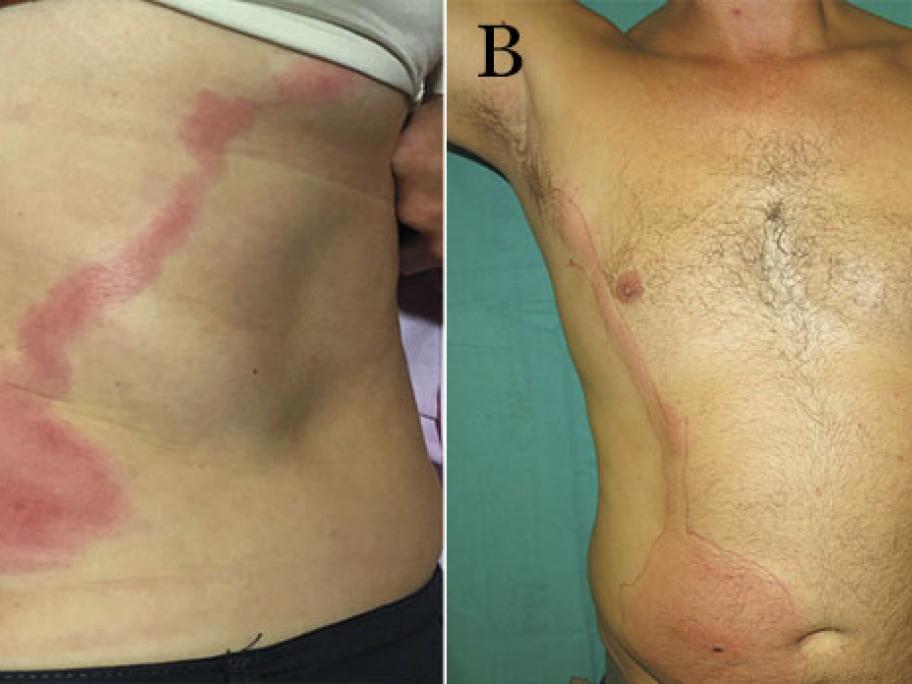 The 52-year-old woman and 43-year-old man presented with similar erythematous, tender abdominal lesions, which on examination, revealed warm, hardened plaque that extended up towards the left breast (see panel A) and right axilla (see panel B), respectively.
The previously healthy patients did not have fevers or systemic symptoms associated with the odd markings.