60-year-old pharmacy takes top honours in APP awards
Judges say it is an exceptional example of a pharmacy of the future
Flannery's Pharmacy of Forbes, NSW, has been named Pharmacy of the Year 2019 by Federal Health Minister Greg Hunt at an APP ceremony.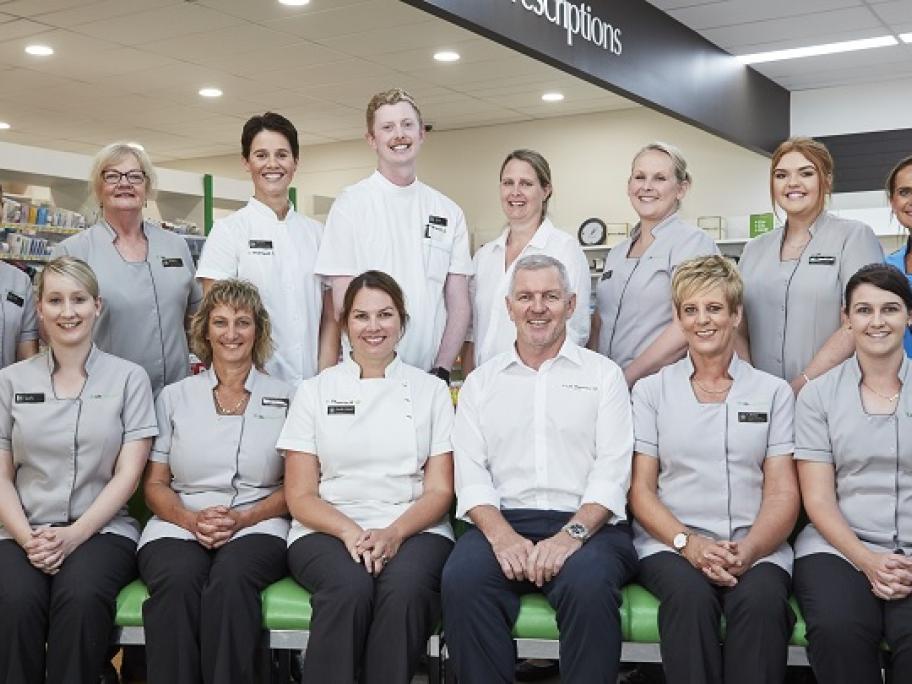 Flannery's Pharmacy, Forbes with proprietors Sarah Hazell (front, third from left) and Michael Flannery (front, fourth from left).
The pharmacy, which is currently owned by Michael Flannery and Sarah Hazell and has been running for more than 60 years, also took out the award for Excellence in Business Management.
The other three category winners are:
Pharmacy 777, Glengarry, WA: Excellence in Community Engagement, Collaboration and Partnerships.
Wilkinson's Pharmacy, Burnie, Tas: Excellence in Community Engagement, Health Services.
Harding's 24-hour Pharmacy, Annerley, Qld: Excellence in Professional Innovation.
The judges described Flannery's Pharmacy as an exceptional example of a pharmacy of the future..
"The pharmacy's excellent business operations and its investment in its people has established a great working environment with a strong emphasis on delivering a wide range of professional services to the community," said judges spokesperson Nick Panayiaris.  
"Its refurbished design provides consulting space for other health professionals to provide services to the community from the pharmacy." 
Pharmacy Guild President George Tambassis said Flannery's was a great example of a pharmacy's commitment to the community. 
"The pharmacy is dedicated to the people of Forbes and surrounding areas and has invested to secure its future and the future of the services it provides its patients and customers," he said.
"Flannery's Pharmacy shows the heights that can be achieved by planning for, and committing to a strong community pharmacy sector into the future."