8 steps that have a dramatic impact on hospital hygiene
A study of 11 Aussie hospitals shows how vancomycin-resistant enterococci infection rates can be cut by 37%
The number of hospital-acquired vancomycin-resistant enterococci infections could be significantly reduced if hospitals use an eight-point cleaning program, Australian research has shown.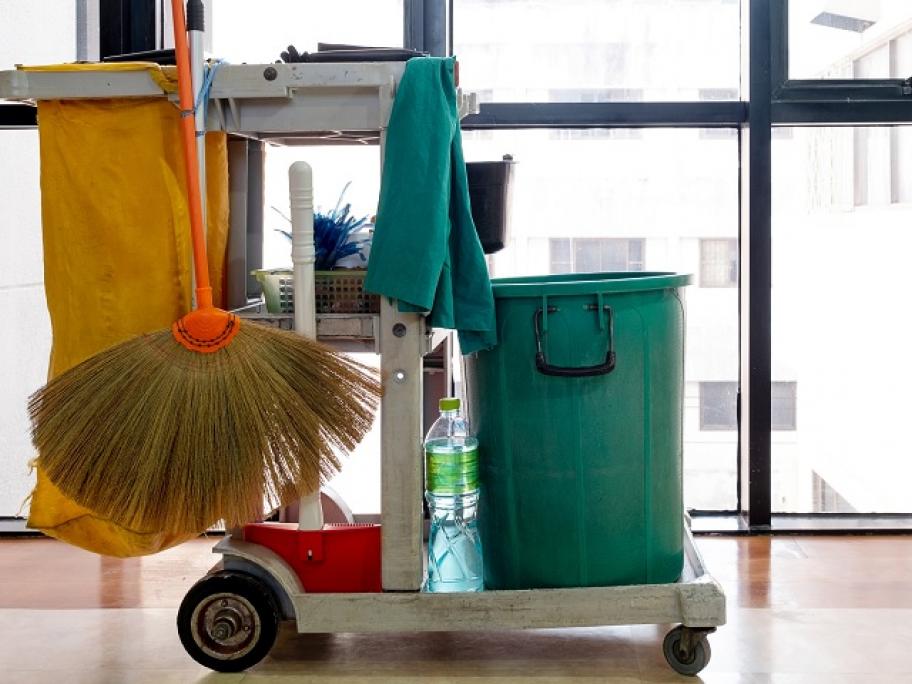 Vancomycin-resistant enterococci infection rates in 11 major Australian hospitals (median 500 beds) dropped by around 37% when cleaning staff adhered to the stepped cleaning approach, Queensland University of Technology researchers report in Lancet Infectious Diseases. 
Further, more surfaces were cleaned, with the number of touchpoints in rooms properly scrubbed rising from 64% to 86% and from 55% to 76% in bathrooms, they wrote.
However, the protocol had no significant effect on Staphylococcus aureus or Clostridium difficile infection.
The eight key features of the cleaning bundle tested in the Researching Effective Approaches to Cleaning in Hospitals (REACH) study were:
Training: This was provided to all current and new staff, and included an overview of the impact of environmental cleaning on hospital-acquired infections.
 
Technique: Staff stuck to a documented cleaning sequence, which included the use of sufficient pressure and movement. They were also asked to stick to manufacturers' instructions regarding dilutions and contact time for products. 'Who cleans what' was clearly defined.
 
Products: The hospitals used TGA-approved products that were compatible with other equipment and were effective at removing organic material.
 
Disinfectant: This was used for all discharge cleans and daily cleans of high-risk, infectious or precautions rooms. The same disinfectant was used with defined concentration throughout. 
 
Detergent: Staff used detergent for routine cleans. The same product and dilution was used throughout.
 
Point-of-care wipes: These were used for most medical equipment and the same product type was used for the entire study.
 
Audit: A monthly ultraviolet audit was conducted using fluorescent markers, invisible to the naked eye, which could only be removed by thorough cleaning. At least two rooms (including bathrooms) in at least 50% of wards per hospital were audited monthly.
 
Communication: Cleaning staff were kept in a positive feedback loop and had daily contact with ward leaders. Cleaners were included on clinical governance committees.
The REACH cleaning bundle was developed following a review of publications and guidelines, and focused on low-cost interventions that would be easy to implement.
The 11 hospitals had varying intervention durations ranging from 20 to 50 weeks.
In total, the number of VRE cases fell from 0.35 per 10,000 occupied-bed days to 0.22 as a result of the cleaning approach.
"This research project is believed to be the largest prospective, multi-site and multifactorial trial of hospital cleaning in the world," said lead researcher and Queensland University of Technology health economist Professor Nick Graves.
"Overall, the cleaning bundle cost approximately $2500 per 10,000 bed days to implement in participating hospitals."
---
More information: Lancet Infectious Diseases 2019.