Ageing happily – can it be done?
Skydiving and rock 'n' roll parties are just some of the activities on the schedule at Australia's most forward thinking aged care facilities, proving they are no longer places where people go to die.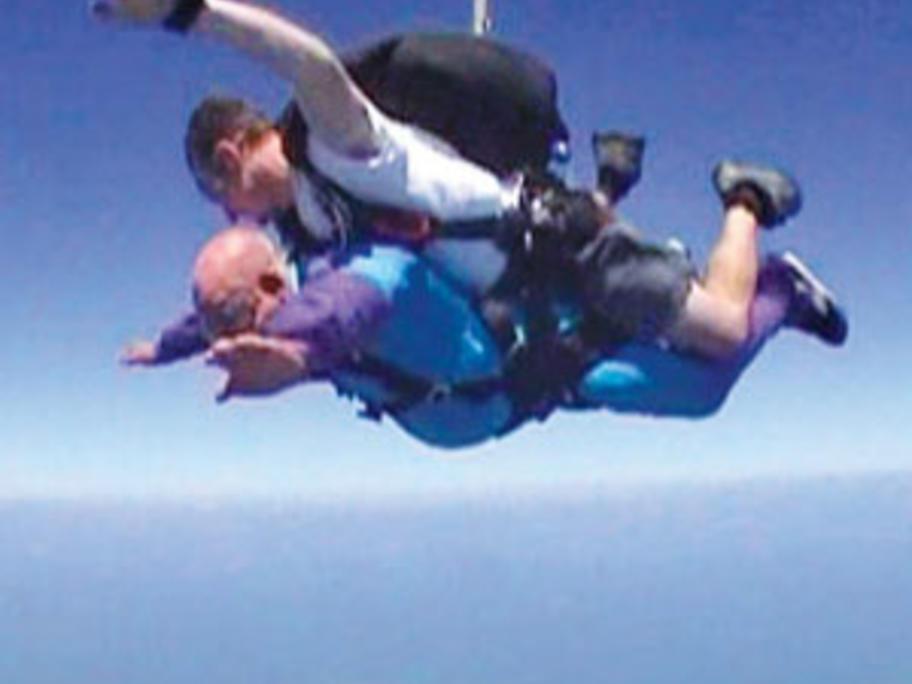 Allan Rigby (pictured below) is lying on his back in a paddock, grinning. 
The 86-year-old World War II veteran remains still, his face flushed with joy, until someone rushes forward, shakes his hand and pulls him to his feet.
Mr Rigby, who is hard of hearing and relies on a walking frame to get around, has