Apotex tops the bill for pharmacists
Australia's pharmacists have voted Apotex Australia as their choice for the outstanding pharmaceutical company.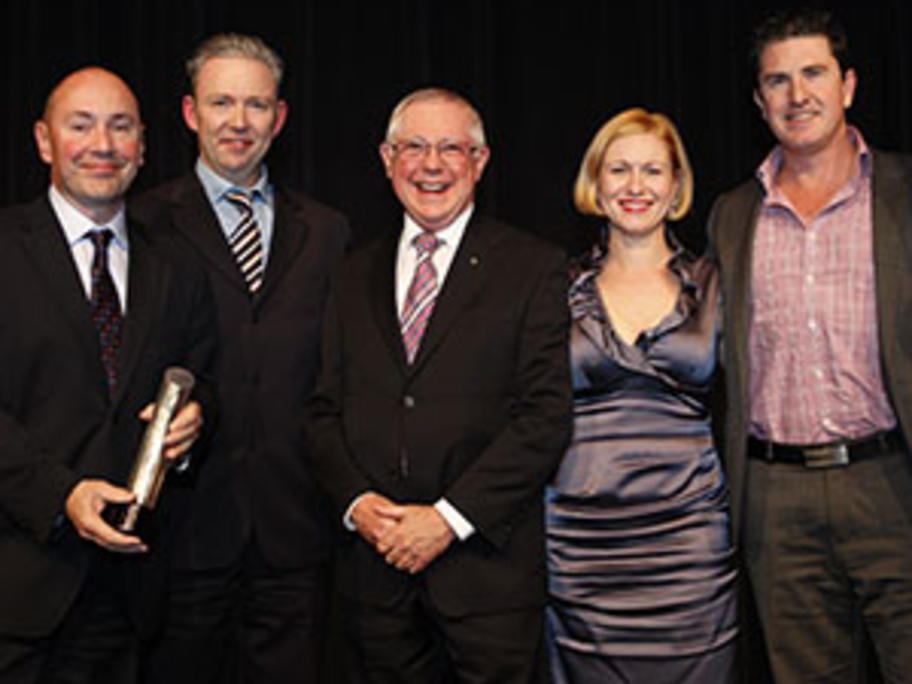 The company was awarded the honour of 'Pharmacists Choice for Outstanding Pharmaceutical Company' at the annual Prime Awards in Sydney yesterday.
The other finalists in the category were Boehringer Australia and Novartis Australia.
Presenting the award, John Bell (pictured, centre, with winners), former PSA national president, said collaboration between pharmacists and the pharmaceutical industry was vital to both