APP: Top 20 sessions you have to see
The conference runs ahead of the federal election, so it will be buzzing
It has become a tradition for me to share my top 20 APP picks with Pharmacy News readers. But keeping that list to 20 is becoming increasingly difficult. This year's event is being staged just ahead of the Federal Election, which is likely to add an extra buzz - particuarly with both the federal Minister for Health and Opposition health spokesperson in attendance. Keep reading to find out this year's must-sees.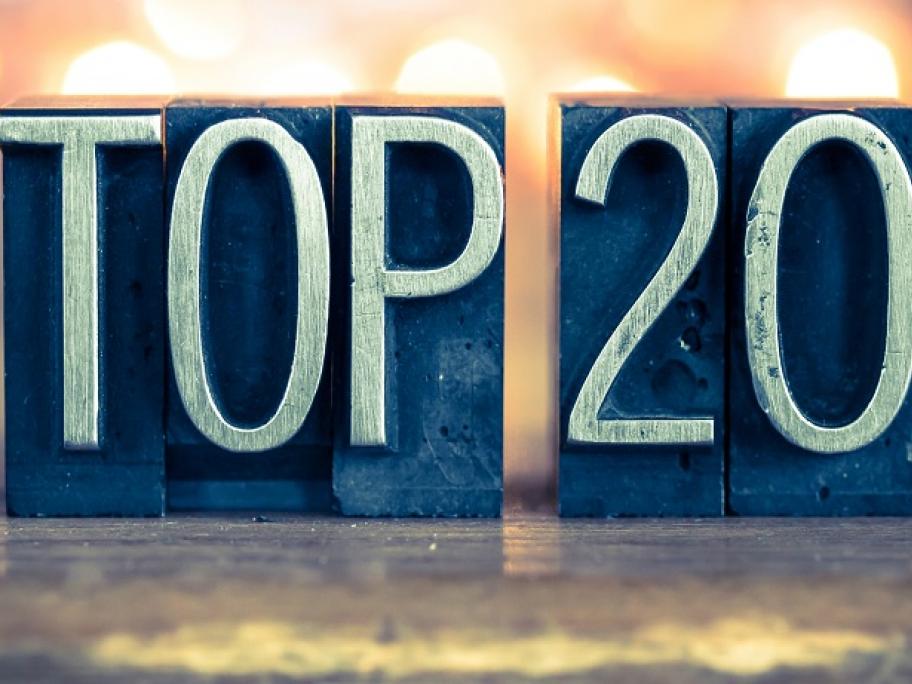 ---
1. Pharmacy of the Year Awards announcement and keynote address by Minister for Health Greg Hunt (Thursday AM)
With a federal election around the corner, the messages the health minister will bring to APP will be reviewed, analysed and dissected. In addition, be inspired by the Pharmacy of Year Award winners.
---
2. Panel session: Pharmacy as a pain destination — international case studies on the role of community pharmacy (Thursday AM)
Post the codeine changes, the sector has challenges in the minor pain category. How do we make pharmacy a logical first destination for supporting patients with pain? I will be moderating this panel session of international guests from the US, Canada, Ireland, England, New Zealand and Australia.
---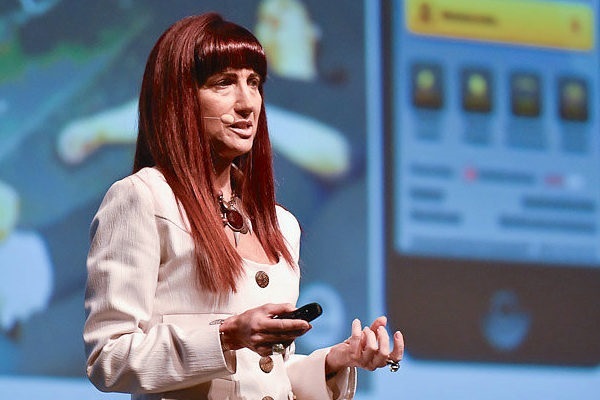 3. Alan Russell Oration: The future of healthcare (Thursday PM)
Futurist Shara Evans (pictured) will take you on a journey into the future of healthcare that in many ways will seem like it's straight out of a science fiction movie, but is in fact already happening around the world due to stunning advances in the convergence of medical research and technology.
---
4. Panel session: eHealth and pharmacy — from electronic prescriptions to electronic health records (Thursday PM)
The My Health Record opt-out debate has made it a big 12 months for eHealth. This panel session featuring international pharmacy leaders will discuss how electronic prescriptions and electronic health records have impacted community pharmacy overseas.
---
5. How your pharmacy can benefit by thinking like an entrepreneur (Thursday PM)
Steve Baxter, tech entrepreneur from Network Ten's Shark Tank, will explore disruption, and how it affects the health sector and pharmacy. This session is likely to be controversial.
---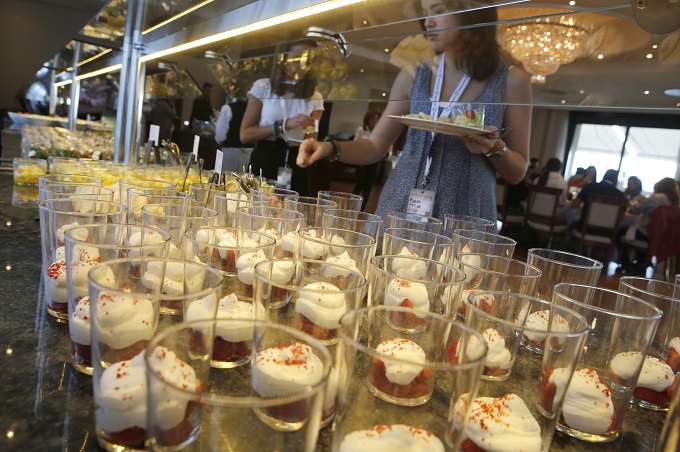 6. Welcome Reception (Thursday PM)
The networking focal point and always a highlight of APP, this year's Welcome Reception is no different. It will provide pharmacists, pharmacy staff, students, suppliers and other health-related industry professionals with the perfect opportunity to catch up.
The Welcome Reception is where new acquaintances, friendships and business relationships are forged in a relaxed environment, and where entertainment is provided, with drinks and a buffet dinner served.
---
7. Guild members-only breakfast (Friday AM)
This interactive breakfast will feature a presentation by Pharmacy Guild national president George Tambassis, followed by a Q&A session where guild members can pose questions to the president and other guild officials. Make sure you book a ticket.
---
8. The Panel: State of the industry (Friday AM)
Always a highlight of APP, this session is an opportunity to hear from the major representative industry bodies from each section of the supply chain: Medicines Australia, Generics Biosimilar Medicines Association, Australian Self Medication Industry, and the Pharmacy Guild of Australia.
---
9. The future of the pharmacy profession: Listening for the faint signals of change (Friday AM)
Dr Keith Suter is a 'global futurist' and an engaging speaker. This presentation will examine three ways of thinking about the future to make the most of the opportunities and challenges. The main issues confronting the future of the pharmacy profession will also be examined.
---
10. Lauren Fried: Using data and technology to improve patient satisfaction and sales (Friday PM)
Entrepreneur, marketer and TV personality Lauren Fried will entertain you with an exploration of how pharmacists can respond to disruption and changes in the sector — particularly in the provision of information, education and pharmaceutical care services.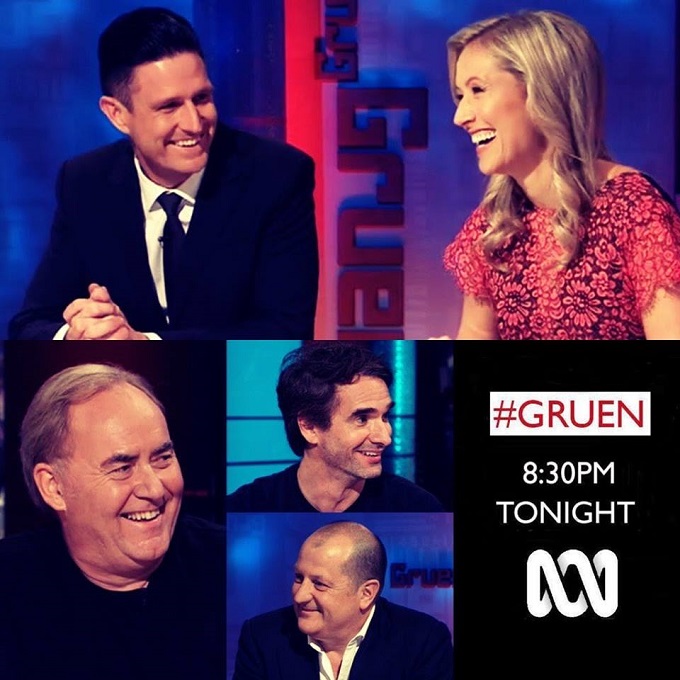 ---
11. Panel session: Remunerated professional pharmacy services around the world – opportunities for Australia (Friday PM)
This session will showcase remunerated services in community pharmacy throughout the world. International pharmacy leaders, as well as key Australian representatives, will discuss the types of professional services that work well in pharmacy, as well as the key elements of successful programs.
---
12. Osteoporosis and the role of community pharmacy (Friday PM)
The increasingly important role pharmacists can play in medication compliance via structured programs will be discussed in this session. Many pharmacists would be surprised to learn that medication compliance is an issue, even with six-monthly injections. There are business-building opportunities through these initiatives.
---
13. Complex conditions and the role pharmacists can play (Friday PM)
Patients with complex health issues are being pushed into general practice from the hospital setting. A good example is transplant patients, where medication compliance is important to ensure organs are not rejected. Pharmacists need to build their confidence to assist these patients to live normal lives. Hear about some exciting initiatives involving community pharmacists.
---
14. Pharmacists practising at full scope of practice (Saturday AM)
This session will provide an international example from Saskatchewan, Canada, where pharmacists are increasingly practising to
full scope, including prescribing hormonal and emergency contraceptives, along with medications for ailments such as uncomplicated urinary tract infections in women, and erectile dysfunction medications.
The presenter will be Christine Hrudka, chair of the Canadian Pharmacists Association.
Video: Watch Christine Hrudka discuss the role pharmacists may play within an evolving framework for medicinal cannabis prescriptions.
---
15. Ann Dalton Address: 'Pandora's Box' (Saturday AM)
Dr Cindy Pan, GP and television personality, will lift the lid on life's 'little nasties', as she takes a humorous look at health, relationships, sex and drugs.
---
16. Biosimilar update (Saturday PM)
Biosimilars are becoming an ever-increasingly important part of pharmacy practice. The focus of this session is to critically explore the rapid evolution of the literature in these areas and to describe the themes that have emerged since biosimilar medicines became available.
The speaker is Associate Professor Michael Ward, School of Pharmacy and Medical Sciences, University of SA.  
---
17. The Great Debate: Team Australia vs The Rest of the World (Saturday PM)
Come along and see a team of high-profile international pharmacy personalities in a humorous debate titled 'Australia is ahead of the pack'. In this no-holds-barred contest, international pride is on the line.
---
18. APP Street Party: Studio 54/Disco (Saturday PM)
Immerse yourself in a night of '70s disco at this year's Street Party, where flares, platform shoes, glitter and disco balls will be the order of the night. Street Party favourite comedian Bob Downe is back as MC to perform some of his disco mega hits, as is Lisa Hunt's Forever Soul band with their mix of Motown, disco, soul, R&B, and funk.
Headlining the main arena will be the Kylie Minogue tribute show, 100% Kylie, featuring hits including Spinning Around, Locomotion and Can't Get You Out of My Head. See you on the dance floor!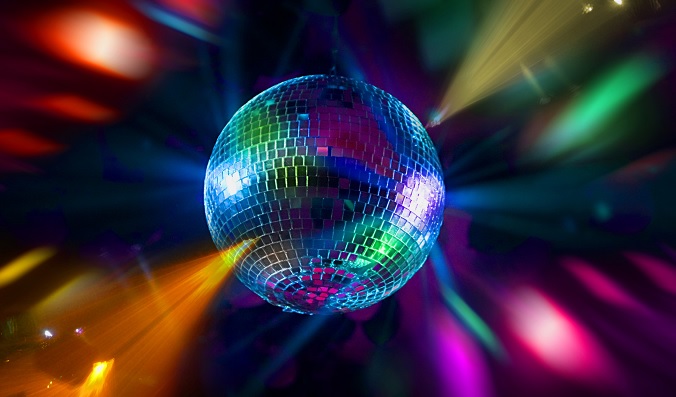 ---
19. The Pharmacy Guild of Australia:  Our Journey to 2025 (Sunday AM)
The guild's vision for CP2025 is to "Serve the needs and preferences of patients and consumers through a vibrant, dynamic and commercial pharmacy network". This session will explore the CP2025 Framework for Change, and the practicalities and challenges of implementation.
It will workshop ways the guild can assist, provide case studies of pharmacies that have championed change, and reveal how you can develop a plan to implement your own change agenda.
---
20. Mental health and your workplace (Sunday AM)
This key session is part of the new Management and Operations Customer Service Stream on the Sunday of APP. Healthy workers and healthy workplaces provide a plethora of benefits for individuals and business, including engaged, motivated and productive staff.
A safe workplace is not just about physical, but also mental, health. Do you understand your legal obligations as an employer in relation to hazards that can adversely impact on a workers' mental health such as workplace bullying and work-related stress? Do you know how you can support a worker with a mental health condition?
This session will provide practical information and strategies to assist in managing the mental health of your team.
---
More information: APP2019 conference website.
---
Mr Sclavos is APP chair.