Beating the odds
A Melbourne pharmacist who sat her final exams with a two-day-old baby is the 2015 PSA Young Pharmacist of the Year.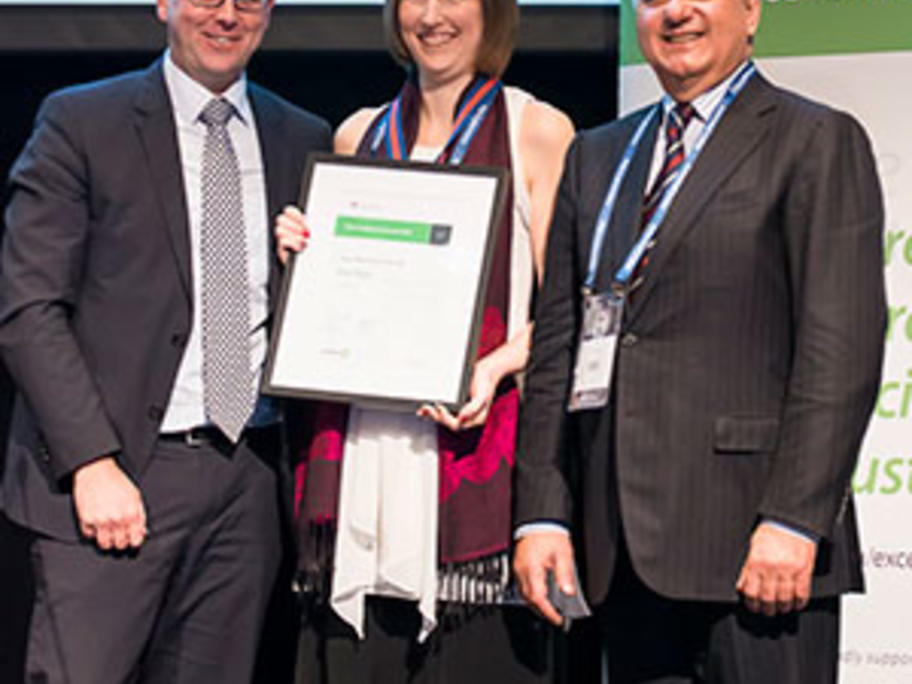 Amy Page received the award at the PSA15 conference in Sydney recently. Her motivation for taking on the career was the influence other people have had on her life, she says.
In accepting her award, Ms Page told the story of her dad who was critically ill in hospital and she saw so many different health professionals who influenced her decision to pursue pharmacy.
"The award also acknowledges the influence that