Bleed risk 'outweighs benefits of aspirin' in prevention of CV events
The best strategy may be to simply prescribe a statin instead, says researcher
Three major trials of aspirin for primary prevention of cardiovascular events, viewed together, suggest its benefits are largely outweighed by the bleeding risk, a leading Harvard specialist says.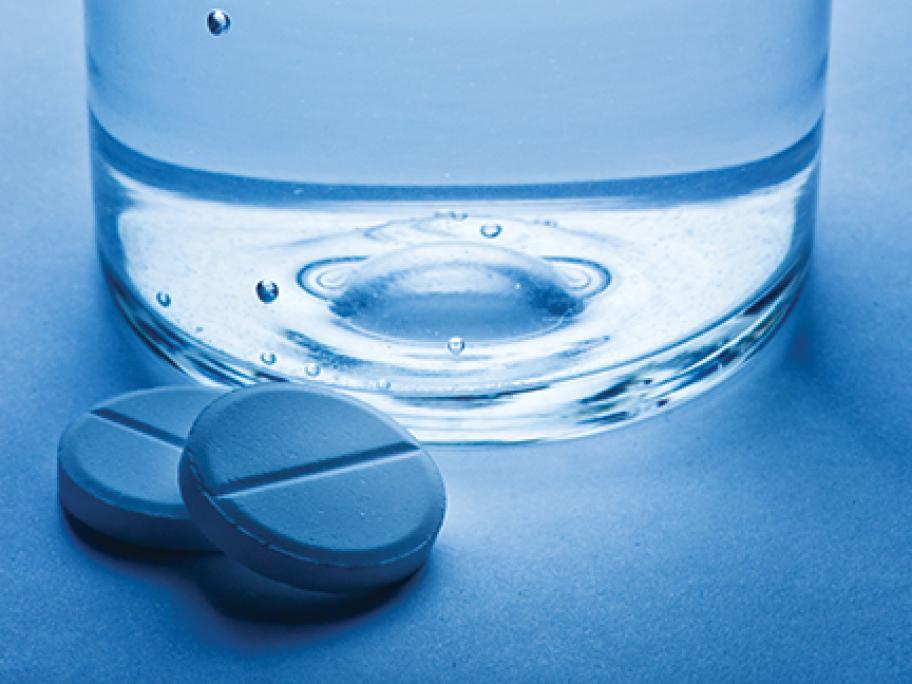 The results from the three studies should be considered in the context of findings from statin trials, according to Professor Paul Ridker, from the Centre for Cardiovascular Disease Prevention at the Brigham and Women's Hospital in Boston.
"Beyond diet maintenance, exercise and smoking cessation, the best strategy for the use of aspirin in the primary prevention of cardiovascular disease may simply be to prescribe a statin instead," he wrote in an editorial in the New England Journal of Medicine.
The article accompanies the printed publication of the ASCEND trial, first presented at the European Society of Cardiology Congress in August, which found that daily low-dose aspirin slightly lowers the risk of serious cardiovascular events in adults with diabetes, but at a cost of increased major bleeds.
ASCEND (A Study of Cardiovascular Events in Diabetes) involved almost 15,500 people with type 1 or type 2 diabetes with no cardiovascular disease who were randomly assigned either aspirin 100mg/day or placebo.
Those in the aspirin group had a 12% lower risk of vascular events, including myocardial infarction and stroke compared with controls, but their likelihood of experiencing a major bleeding event was 29% higher than those on placebo.
The findings reinforced similar results from the ARRIVE (Aspirin to Reduce Risk of Initial Vascular Events) trial, which looked at patients without diabetes at high risk of cardiovascular disease, and the ASPREE (Aspirin in Reducing Events in the Elderly) trial, which involved people older than 70 from Australia and the US.
In the ARRIVE trial, it was found that aspirin provided no vascular benefits and instead caused a significant increase in the risk of bleeding complications, whereas the ASPREE trial showed that aspirin was likely to do more harm than good with no evidence of a cardiovascular benefit.
Professor Ridker said the trial results were important because the early primary prevention trials were conducted at a time when smoking was more common and blood pressure and lipid lowering regimens were less aggressive.
These contemporary studies, which show "minimal benefits and consistent bleeding risks", should be considered alongside statin trials that have shown the use of statins is associated with a 25% decrease in the risk of major vascular events for every 1mmol/L decrease in LDL cholesterol.
"This statistically certain benefit was associated with an enviable safety profile and was not associated with the bleeding complications seen with aspirin," he wrote.
The percentage of trial participants taking statins in the ASPREE, ARRIVE and ASCEND trials was 34%, 43% and 75%, respectively, he noted.
---
References: