BP meds not tied to falls in older women
But patients need to be monitored when antihypertensives are added or changed, researcher says
Long-term treatment and control of high blood pressure does not increase the risk of falls in postmenopausal women, according to a US study.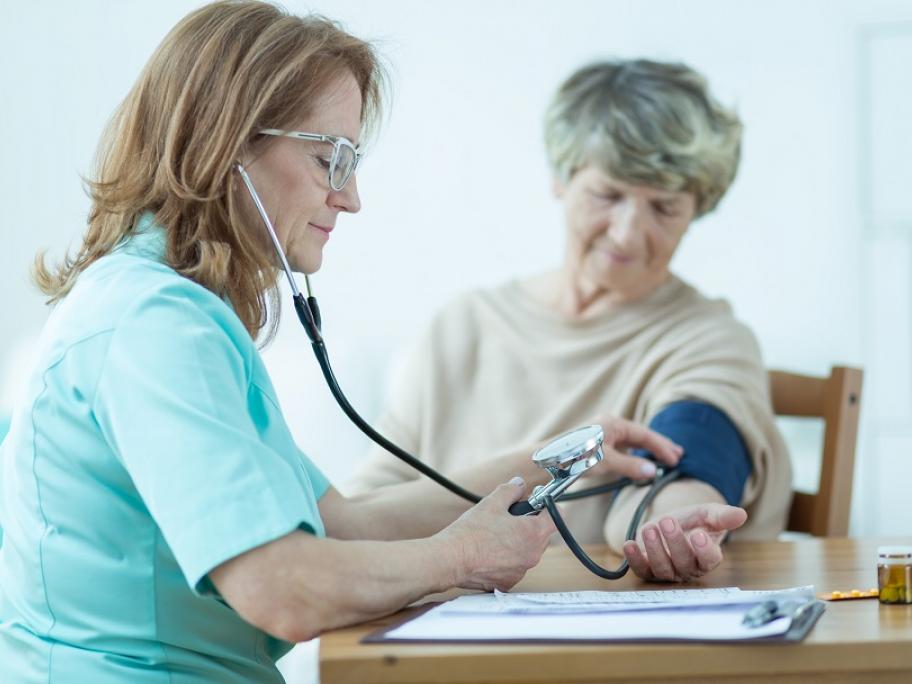 The finding "goes against what many doctors intuitively think: that treatment for high blood pressure may increase the risk of falls," says researcher Dr Karen Margolis of HealthPartners Institute in Minneapolis.
"Therefore, they worry that the protection against strokes and heart disease conferred by treatment of high blood pressure may be offset by harms related to injuries from falls," she says in an email.
"For the most part, I don't think this worry appears to be justified."
For their study, published in the Journal of the American Geriatric Society, Dr Margolis and colleagues examined data on almost 6000 community living women with a mean age of 79 taking part in a long-term study.
At baseline, 70% of the women had hypertension. This was treated and controlled in 53%, treated but uncontrolled in 12%, and untreated in 5%.
Among the antihypertensive drugs employed were thiazide diuretics, beta blockers and ACE inhibitors.
In the first year of surveillance, 2582 women (43%) reported falls.
After adjustment, compared with women without hypertension, the incidence ratio for falls was 0.82 in women with treated and controlled hypertension and 0.73 in those with treated but uncontrolled hypertension.
Compared with other types of antihypertensives, beta blockers were the only class associated with falls. However, the association was attenuated when adjusting for fall risk factors and lost significance after adjusting for lower limb physical function.
Despite the apparent absence of long-term risks, Dr Margolis pointed out that data from large studies in the UK, Canada and US show a slightly increased risk of falls that result in serious injury in the first few weeks after hypertension medication is added or adjusted.
"Patients should be monitored during this period to make sure they're doing well with the medication change," she said.
"I believe that the long-term benefits of blood pressure control exceed the small risks of falls and related injuries that may occur in the first few weeks after treatment is initiated or adjusted."
---
More information: Journal of the American Geriatric Society 2019.