CCTV pictures show cool and calm dispensary burglar
A man broke into a Victoria pharmacy over the long weekend calmly picked through drugs in the dispensary until he found what he wanted, CCTV pictures show.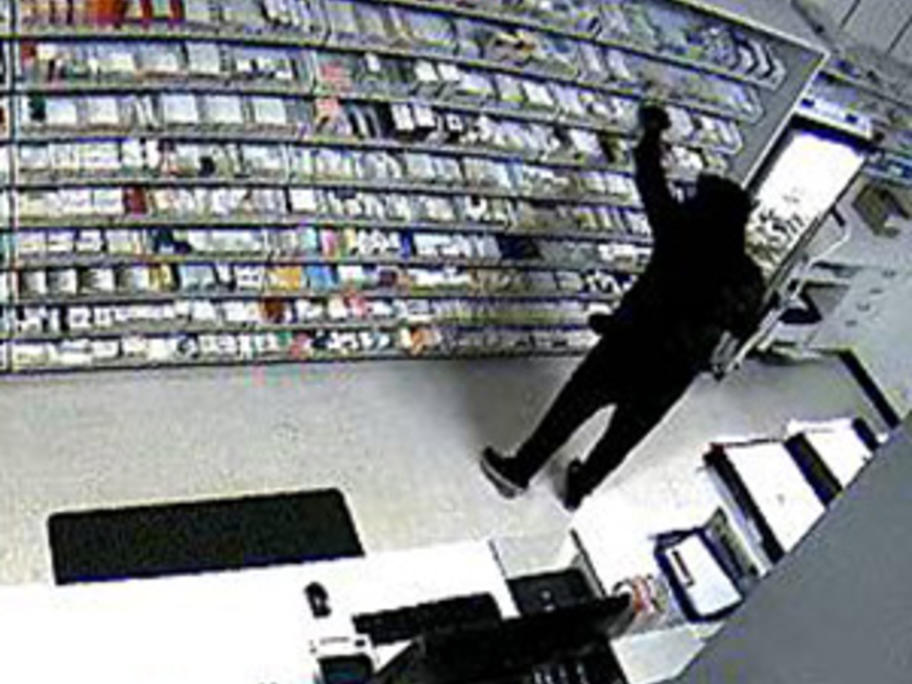 Despite a security alarm sounding, the man walked back and forth along the medication shelves, making his selections at the United Chemist in Wodonga around 5am on Saturday..
The Border Mail quotes Detective Sergeant Graeme Simpendorfer as saying he took "a range of uppers, downers and even Viagra".