Chemist Warehouse shoots for the big sticks in AFL grand final
And they're doing it by the seat of punters' pants
Chemist Warehouse is set for massive exposure at this weekend's AFL grand final, with all 100,000 seats at the MCG covered with a CWH-branded cushion.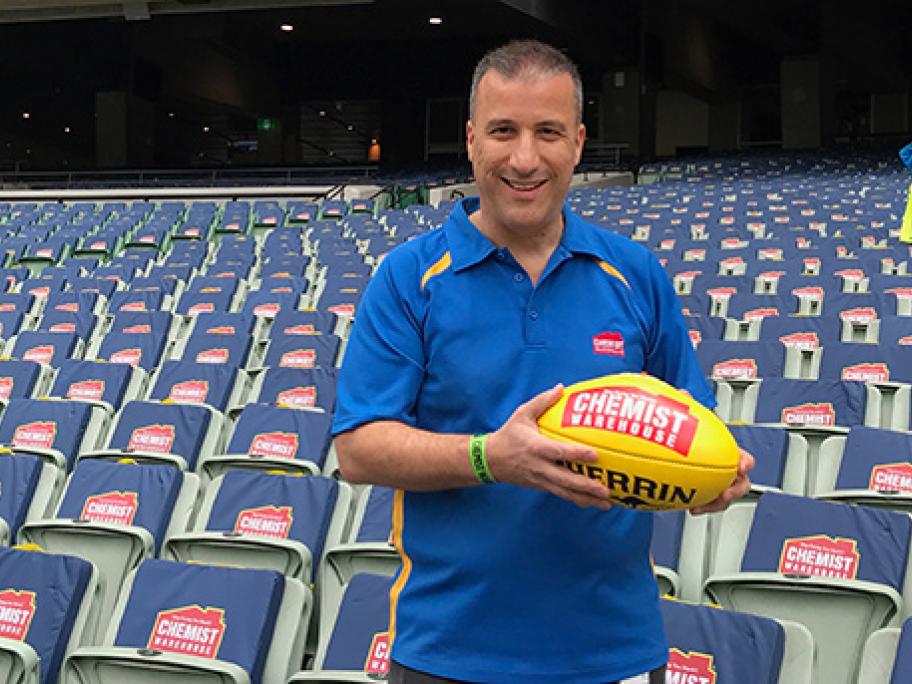 It's the pharmacy giant's biggest AFL promotion yet in terms of magnitude, cost and logistics.
It's taken 180 vans to deliver 900 pallets of the waterproof cushions, and 300 staff and volunteers to place the cushions on every seat at the MCG.
Each cushion contains product and in-store offers.
While CWH has been involved with the AFL for six years, including LED signage at games, this is its first