Childhood tragedy inspires pharmacist's winning solution
A novel mental health program inspired by a family tragedy has earned pharmacist Kayla Lee a prestigious innovation award.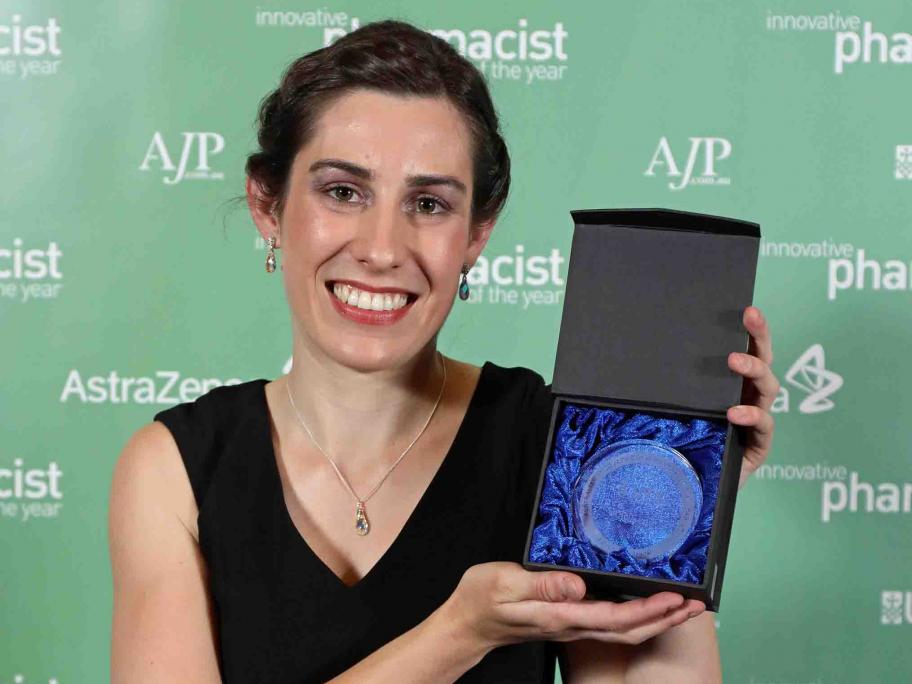 Kayla Lee received the sixth annual University of Technology Sydney (UTS) Innovative Pharmacist of the Year award for her mental health program, Pharmafriend.
After losing her father to suicide when she was just eight years old, Ms Lee was determined to help close the gap in the way pharmacists discuss mental health issues with patients.
Pharamfriend involves pharmacists offering a free one-on-one consultation with patients presenting with a script for medicines such antidepressants.
A pharmacist consults with the patient again when they return for a repeat script. Educational resources and information packs are also provided to patients.
The program was implemented a year ago at Capital Chemist Wanniassa, ACT, where Ms Lee works. It has already changed the way pharmacists interact with patients.
"It's increased customer loyalty and medication compliance."
Ms Lee, who won a medal and $5000, plans to use her prize to help roll out Phramfriend across Australia.
"I first had the idea in university … and to see it come to fruition and be recognised for it is an honor.
"My next step is to go Canada where they have mental health programs through community pharmacists for tips on how to roll it out in other pharmacies in Australia."
Five pharmacy students were also lauded for excellence at the UTS awards. They are:
Haneen Alkhthir, who received the PSA first-year award for excellence.
Shohana Rahman, a masters student who was honoured for developing a service that caters for the ageing population.
Ellen South, Jessica Jose and Daniel Barnaby, who were recoginsed for their outstanding work during the year.