COVID-19 MBS items including vaccine services for March
Here's an up-to-date quick guide to COVID telehealth items for GPs
MBS rebates for COVID-19 phase 1B vaccine suitability assessments are available in March, in addition to telehealth and phone items.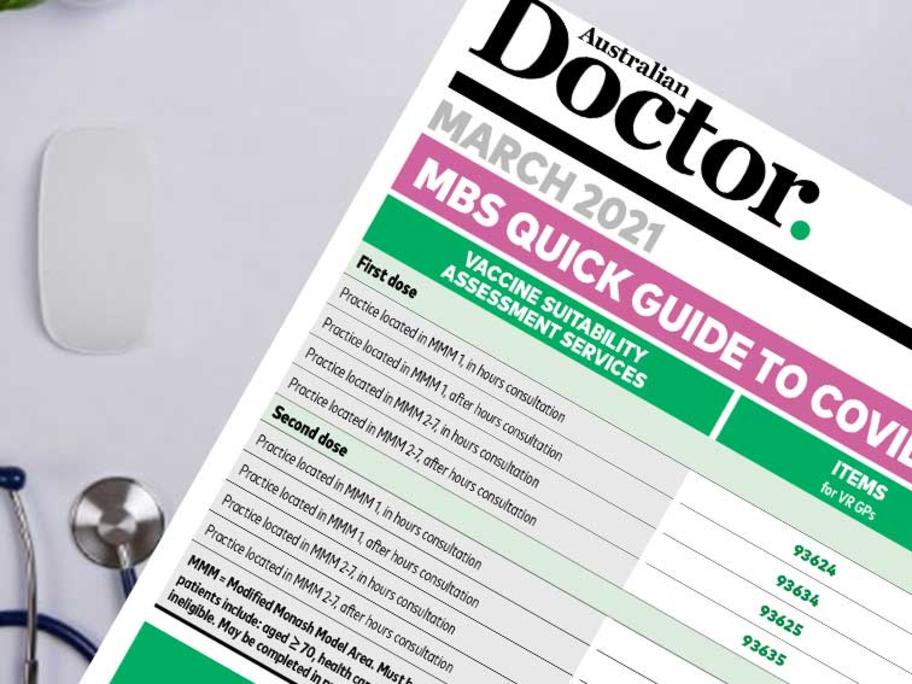 Here's an up-to-date quick guide to COVID-19 MBS items for GPs.
Download the guide and pin it to your wall for easy access.
The updated MBS Quick Guide with important items for general practice are listed on a separate downloadable PDF via the link below.