COVID-19 MBS items for July: Indexation, phone consult and exclusion updates
A handy resource for busy GPs
Australian Doctor's updated COVID-19 and Telehealth MBS Items Quick Guide for July is now available.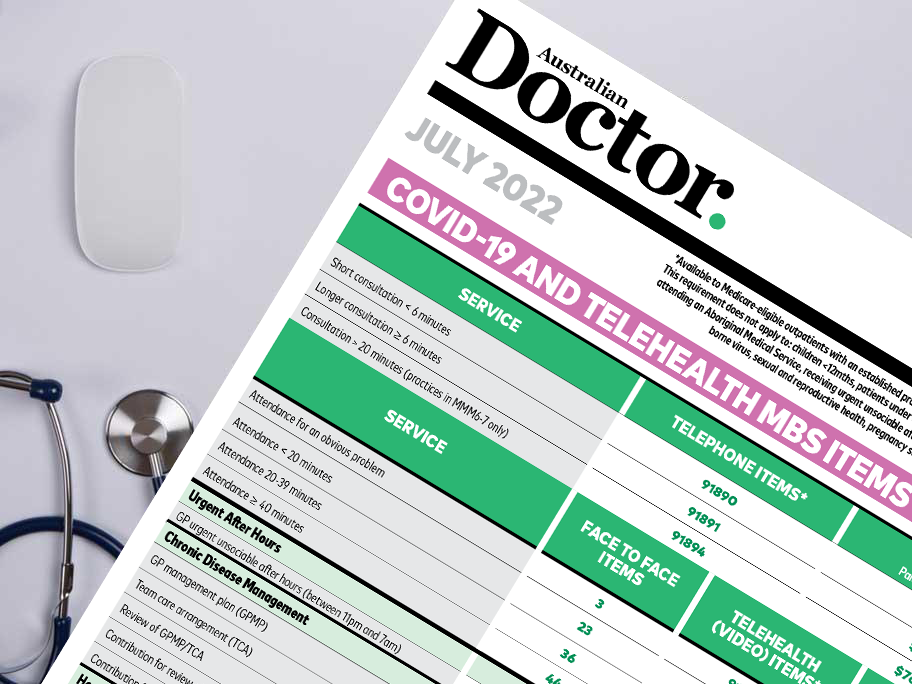 Key changes for this month include the indexation of rebates with the start of the new financial year.
In mid-July, a new long phone consultation item was added to the MBS for the assessment of patient eligibility for COVID-19 antivirals.
This item number (93716) attracts a rebate of $76.95 and will be included on the updated card for August.
The updated MBS Quick Guide, with important