Death of the autopsy
Associate Professor Adrienne Morey (pictured) flicks through a large ledger at St Vincent's Hospital's morgue in Sydney. It's one of those bound A3 ledgers you sometimes see in boutique hotels that keep track of guests.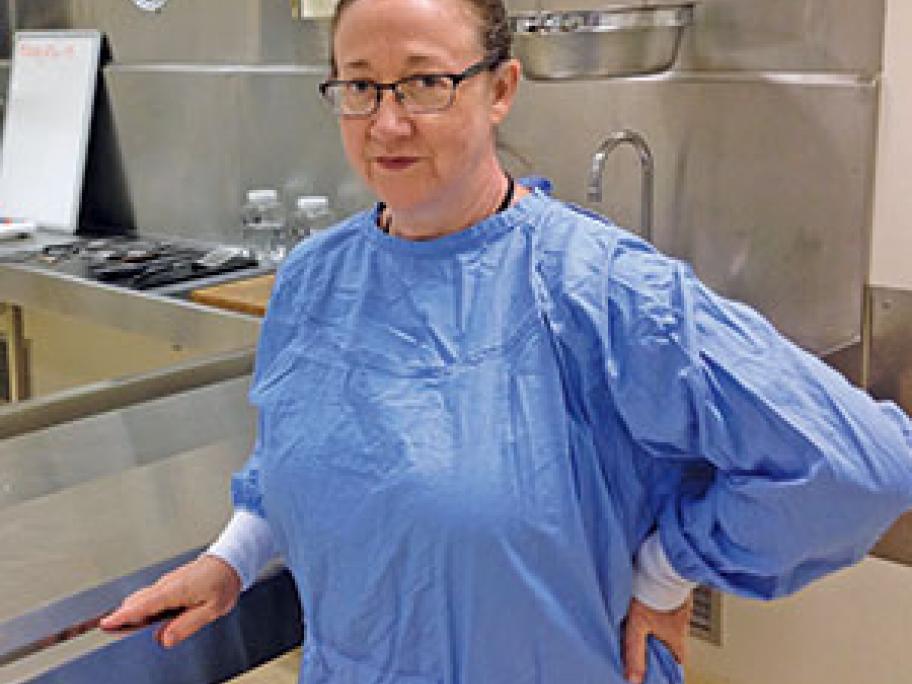 There are two guests currently lodged in the morgue's refrigerator, but they won't be staying long.
I start mentally writing a review on TripAdvisor: "The beds aren't great — metal slabs. No bathrobes but plenty of plastic smocks and splashback helmets. The rooms are spotless and the kitchenware is clean, including the circular saw and sharp