Digital web with a difference
Lacerations, excisions or burns in the interdigital web space are notoriously tricky to dress.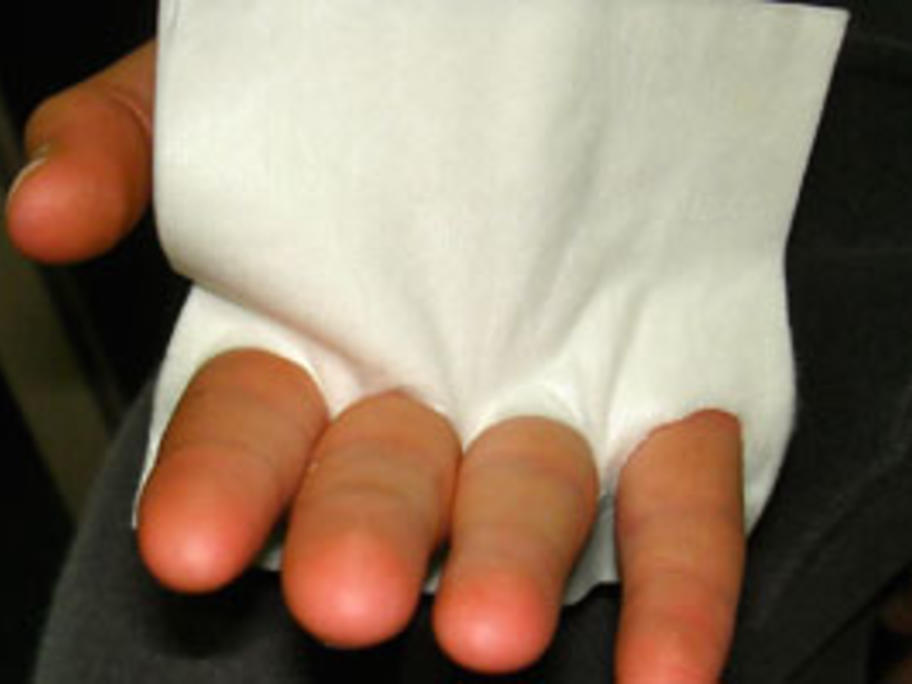 Dr Simon Pilbrow, of Rosebud, Victoria, folds in half a square of melanin, or other appropriate dressing. He cuts four semicircles, creating four finger-sized circles when the square is opened.
The flaps provide large anchorage for taping to the front and back of the hand. The number and position of the holes can be varied if the lesion is over one side of the hand. 
Every tip published wins $100