Doctors and pharmacists differ over steroid advice
Almost half of pharmacists advise patients to limit topical steroid use, compared with 6% of the dermatologists
Patients may be getting conflicting advice over how to use corticosteroid creams, with a US study suggesting pharmacists' recommendations commonly contradict dermatologists' instructions.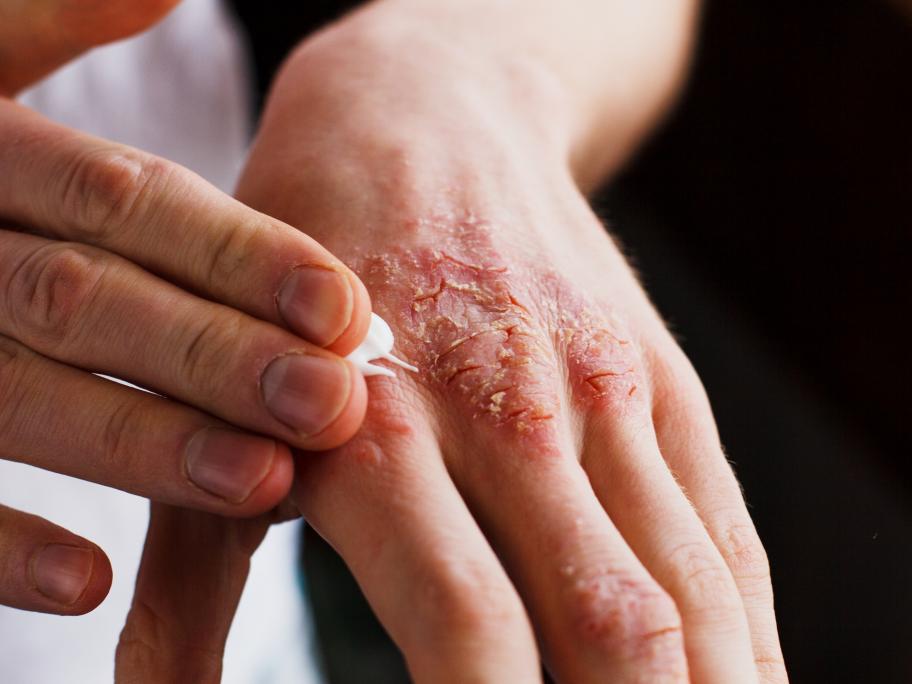 The researchers found that the two groups often gave differing advice to patients about how long to use the medications and how much to use, and they emphasised different risks and side effects, in the study in the Journal of the American Medical Association Dermatology.
"Patients may be receiving conflicting counselling on topical corticosteroid use from dermatologists and pharmacists," said lead author Dr Ashley Millard, a dermatologist at the Marshfield Clinic Health System in Wisconsin.
The researchers sent an electronic survey to 117 dermatologists and 2954 pharmacists in the US state to look more closely at the possibility that dermatologists and pharmacists might be giving patients different instructions.
Ultimately, 52 dermatologists and 111 pharmacists completed the surveys, which contained 17 questions around the prescribing of topical corticosteroids.
Almost half (46%) of pharmacists said they advised patients to limit topical steroid use to two weeks or less, compared with 6% of the dermatologists.
Pharmacists were also more likely than dermatologists to recommend that the medication be applied in a thin layer: 87% vs 65%.
Almost a third of pharmacists said they had dispensed less medication than the doctor prescribed.
Nearly 84% of dermatologists, however, said pharmacists had modified prescriptions without communicating with the doctor, while only 30% of pharmacists said they made such modifications.
"I think this disconnect stems, in part, from the resources that dermatologists and pharmacists use to inform their patient counselling," Dr Millard said.
"For example ... pharmacists are more likely to use drug reference textbooks, websites and medication package inserts, whereas dermatologists rely more on previous patient care experience and current research."
---
More information: JAMA Dermatology 2019