Doctors around Australia are paying tribute to their mentors
Here are seven who are saying thank you
After news of another junior doctor suicide broke last year an online group of doctors inaugurated an unofficial 'Thank a Mentor Day' on 1 March to give junior doctors the opportunity to thank colleagues who had had a positive impact on them. This year we're inviting all doctors to take part by getting in touch with their mentor to explain how and why they made a difference.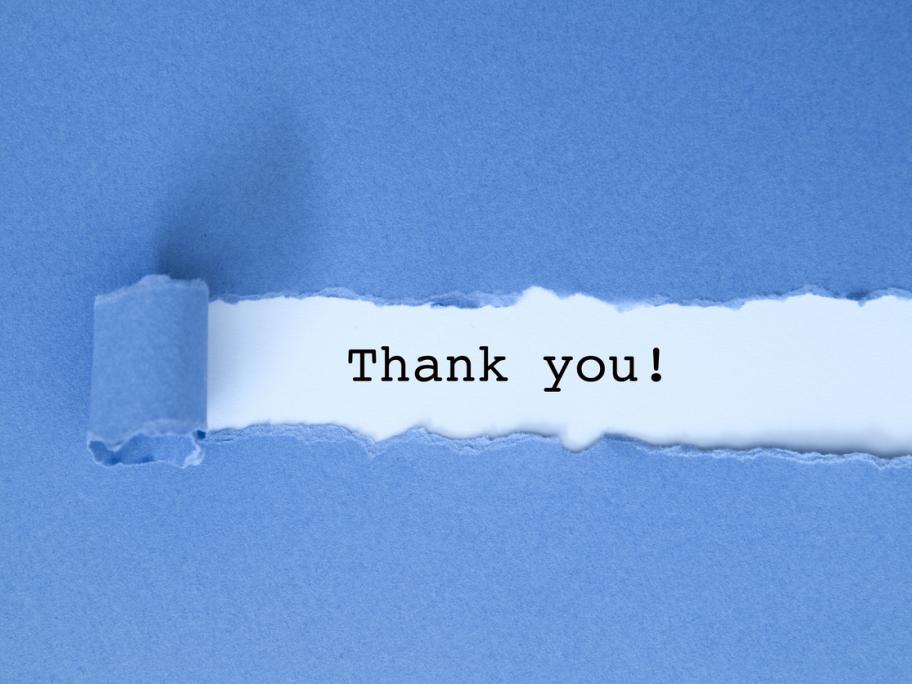 ---
Dr Penny Gosling
GP
Jerrabomberra NSW
"After a horrendous stint on a medical ward, which cumulated in me being told I was 'not a very good intern', I found myself on the surgical team, still thinking I was not cut out for doctoring. On one of the first days, I was paged to attend a critically hypotensive postoperative patient. After assessing the patient, I nervously called my registrar, Dr James Ledgard, who is now a plastic surgeon in Sydney, NSW.
---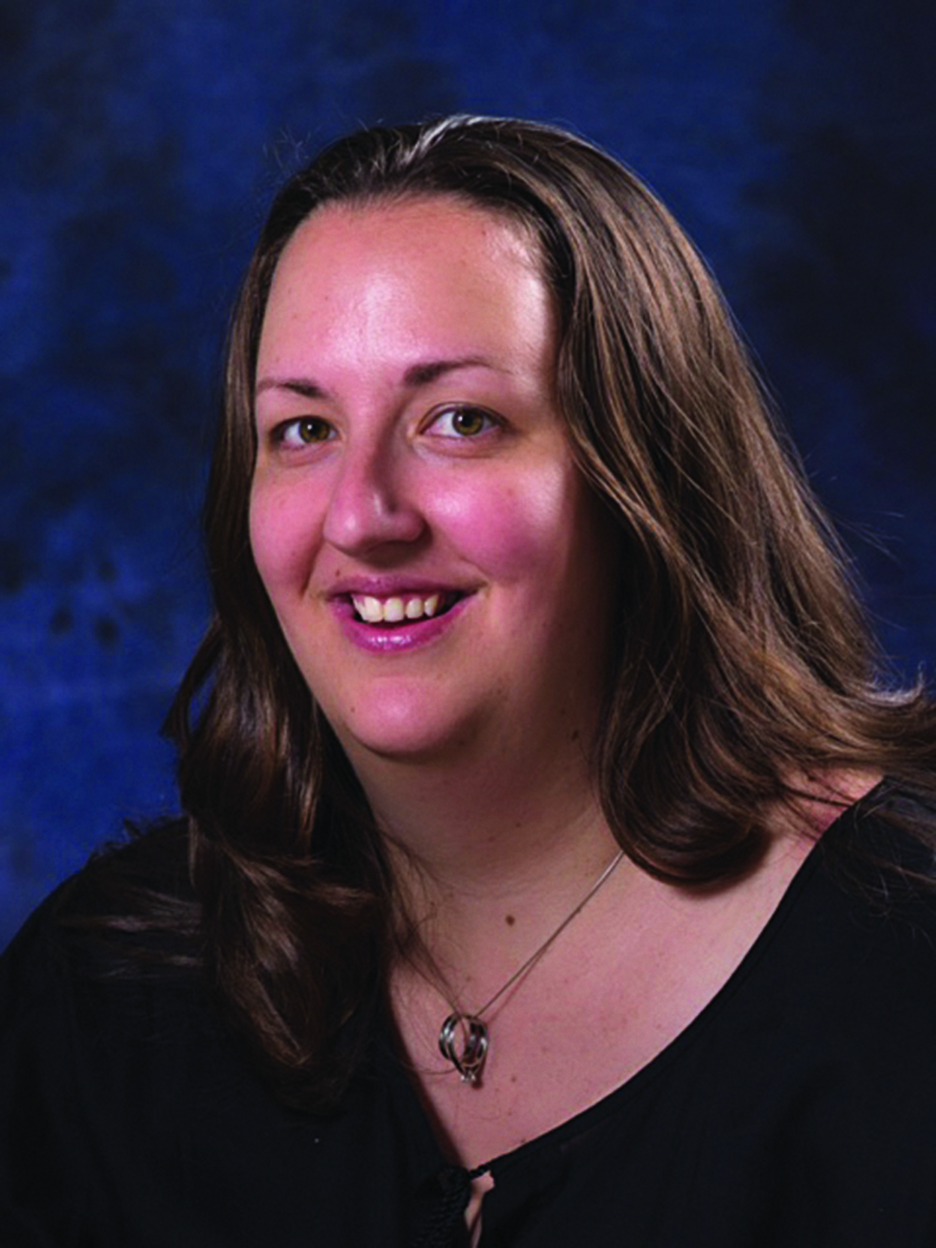 ---
"He asked for the patient's urine output — a parameter I had neglected to record. Mortified and confident I was, in fact, the worst intern ever to have drawn breath, I blushed furiously and stuttered that I didn't know. He kindly reassured me and offered immediately to come and review the patient with me. I spent a few moments in the (wonderfully supportive) nurse unit manager's office regaining my composure.

"When the registrar arrived, he supervised me reassessing the patient. We had a collegial discussion about the causes of hypotension in a postoperative patient, and eventually discovered that the patient had taken a non-prescribed dose of antihypertensive. I came away not only more knowledgeable, but more confident and happier."
---
Emeritus Professor John Murtagh
Department of General Practice
Monash University
"Dr Bill Tonkin was a solo GP in my hometown of Coleraine in Victoria. He was an important part of our family life, having delivered myself and my siblings, and cared for the innumerable illnesses and emergencies that befell us during that period.

"A single man who lived with his mother and sister, he worked in this small town during World War II in lieu of military service. He ran the rather large district hospital, which required multitasking, and was held in awe by the community because of his diverse skills, availability and kindness.

"He took a special interest in (presumably) the first local-born citizen to enter medicine and was the perfect mentor for a person who wanted to forsake teaching for a medical career. He was extremely encouraging, and provided sound advice and a letter of support to the dean of the newly established faculty at Monash University.
---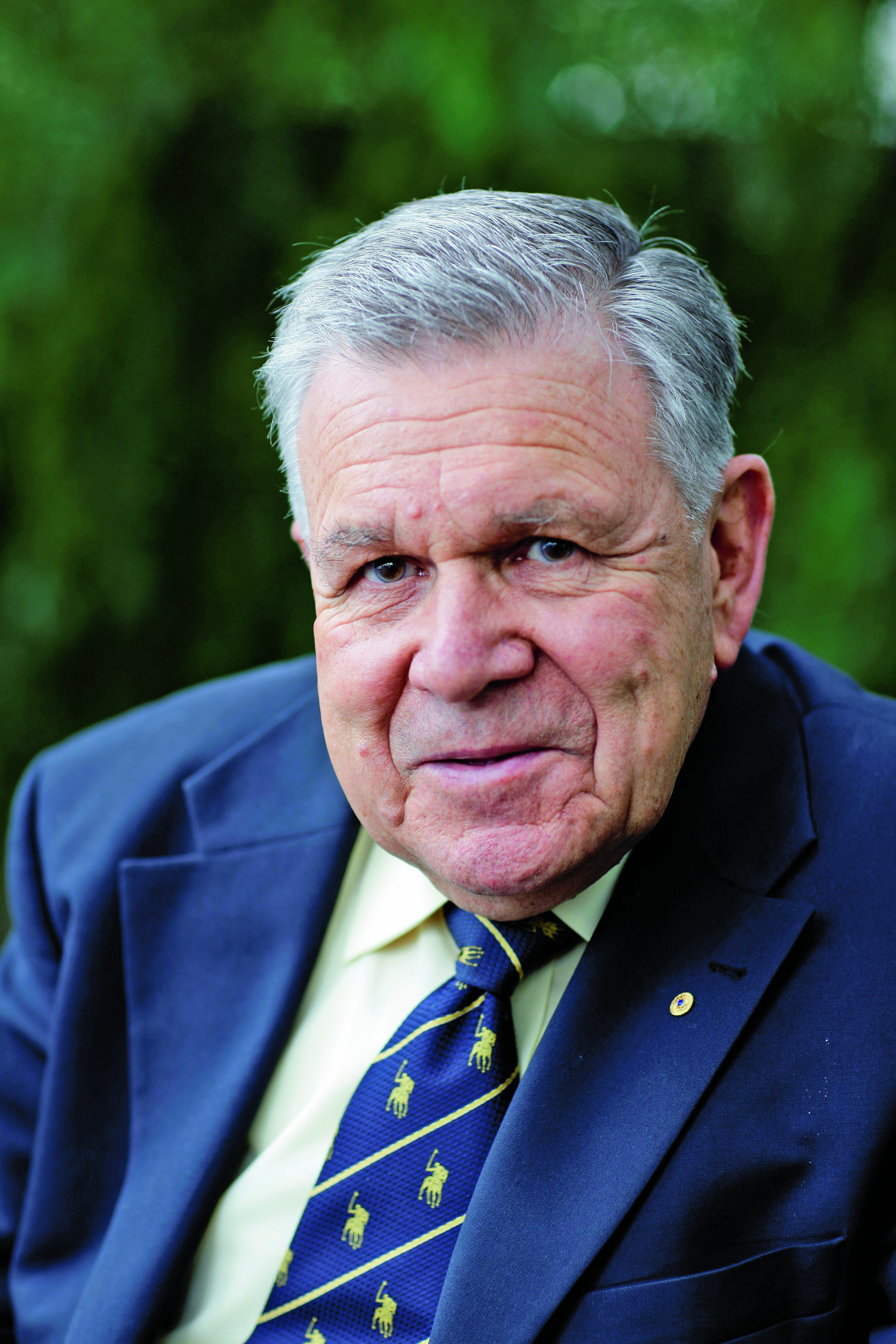 ---
"Dr Tonkin (who has now passed) also invited this medical student to his operating sessions and treatment room, where he taught tricks of the trade, especially for minor surgical procedures. This formed the basis for my eventual Practice Tips text. However, he was very mindful of confidentiality and I did not attend his consulting clinics.

"I took copious notes about procedures and these were invaluable when I entered rural practice. During university breaks, I'd have fireside chats to listen to his many fascinating cases and human foibles. He promoted the highest of ethical standards and often spoke of working within the principles of the Hippocratic Oath.

"When I eventually commenced rural practice, I was concerned about routine procedures such as tonsillectomy, circumcision, complex obstetrics and removal of foreign bodies, especially fish bones.

"I returned to him for fine-tuning of these methods, which he performed successfully with apparent ease and more conviction than the surgeons I worked under as a surgical registrar. His final advice: "Four things John ­— always examine your patient [however briefly], be available, be kind and compassionate, but don't have affairs with them."
---
Dr Liz Marles
GP
Sydney
"I first met Dr Simon Willcock when I began interning at Hornsby Hospital when he was the director of clinical training. He is now clinical director of primary care at Macquarie University in Sydney.

"I remember how interested he was in education and how keen he was to hear about what we wanted to do in the future. At the time, I was pregnant and I was trying to figure out how I could plan my career going forward. Simon was very helpful in deciding when to apply for general practice and how to manage that in conjunction with family life.

"I can still remember some of his words about how there are some people who enjoy learning a lot about a very narrow field and how they might be more attracted to specialty training. And then there's people who enjoy variety and diversity who like knowing a reasonable amount across a broad range of medicine, which is fundamentally about treating people rather than treating diseases. That really resonated with me.

"What he said at that point in time, about how specialists like to know everything about a narrow area helped me understand the difference between GPs and specialists. It's not about who knows more or who is higher up the chain, but the ways in which we think differently and tolerate uncertainty. He really helped me understand what general practice is all about.
---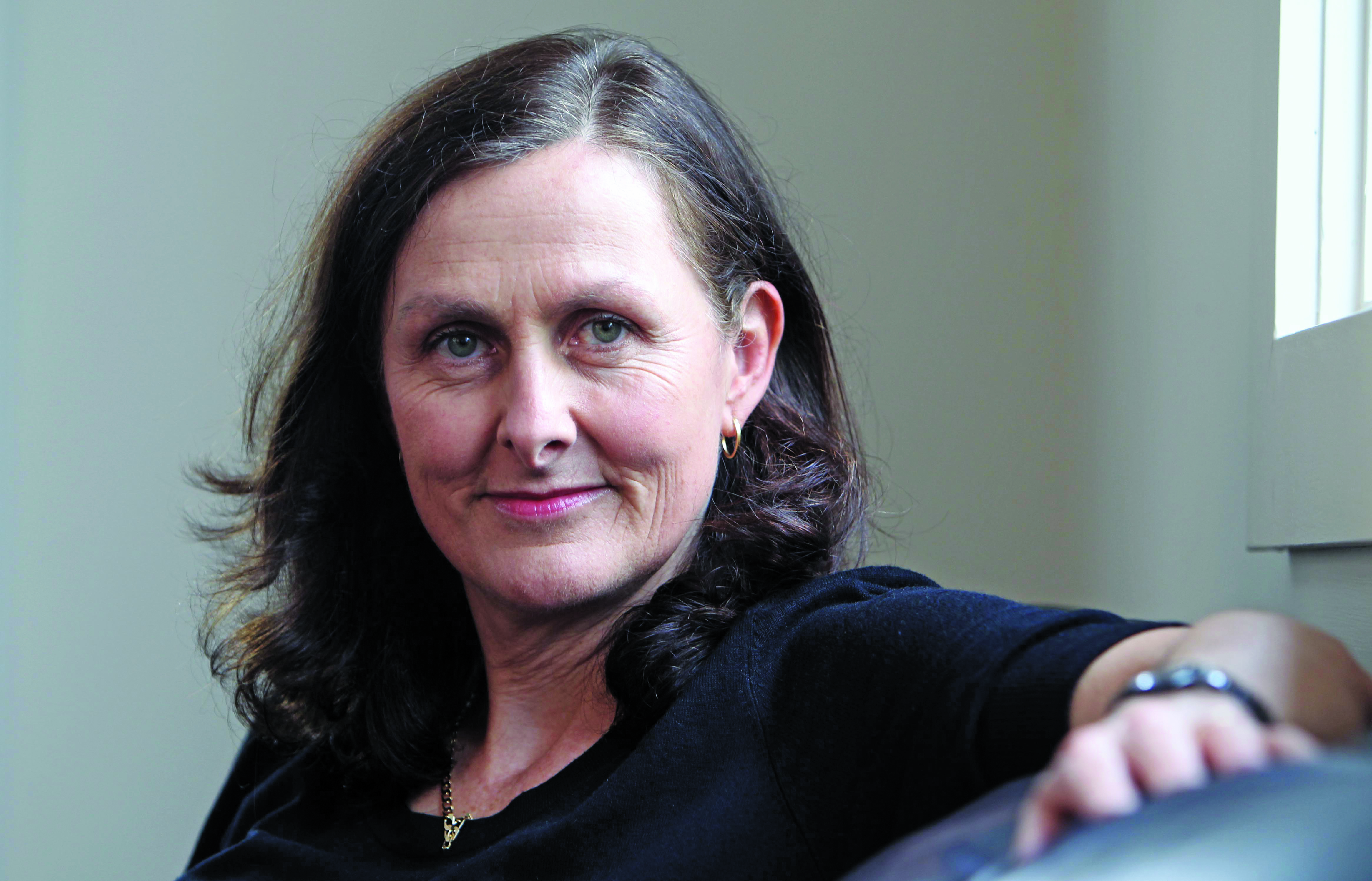 ---
"Simon is very enthusiastic and obviously really enjoyed what he did, When I looked at him, I could see all the opportunities that this sort of career could offer.

"He was an important mentor to me in many ways, not just in helping me decide to be a GP, but also by role-modelling and seeing what opportunities there were in getting involved on a more political and organisational level with the college.

"It was Simon who inspired me to learn more about the broader professional environment, to appreciate who the decision-makers were and where policies were coming from. And it was Simon who taught me how important it was not just to be a participant in the profession, but to help shape it.

"Mentors can role-model a career for you and they are also someone you can debrief with when you're struggling or uncertain. They also provide you with a lot of personal support when you try and take on something new.

"And I would say Simon has done all those things for me. He was very supportive of me standing as RACGP president. Professionally, our paths have crossed quite a bit over the years, and still do. I still find him a really wise person to talk to about professional issues."
---
Dr Shani Macaulay
GP registrar
Quinns Rocks, Western Australia
"When I first met Dr Lyn Wren (pictured below, left) after stepping out of the hospital system and into my general practice career, my first impression was of a generous and authentic doctor. She assured me she would be available to answer all of my nervous, first-time registrar questions, devoid of judgement. 

"Over the years, I have seen many registrars receive her tutelage, and this generosity of time and person remains unfailing. Not once under her guidance have I felt adrift or unsupported.
---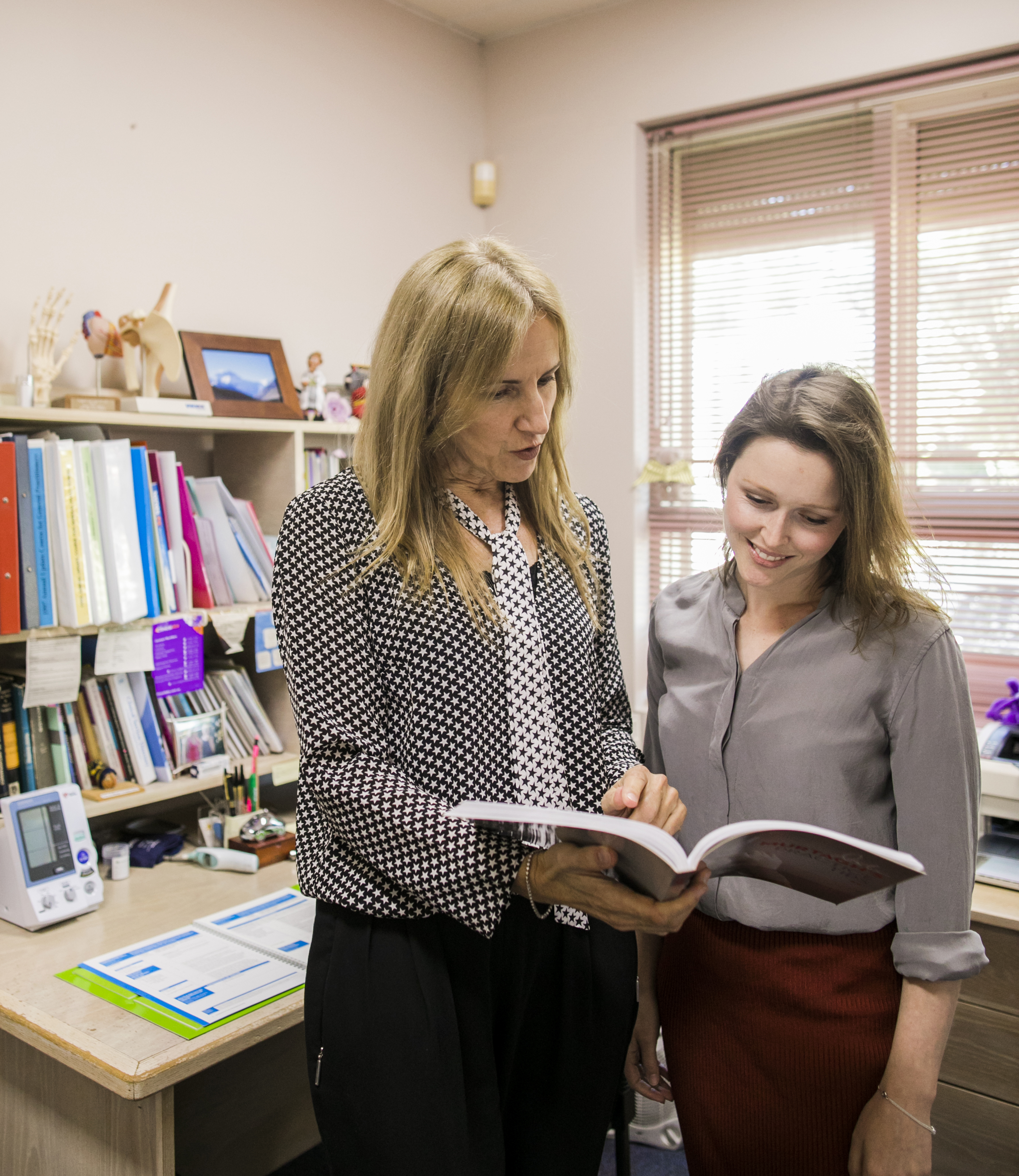 ---
"After just six months at Quinns Mindarie Super Clinic, I had hit my stride and was confidently seeing patients. I know this would have been a more difficult path had I not serendipitously been welcomed to the clinic by the wonderful Dr Wren. 

"In 2017 after maternity leave, I re-entered the workforce as a part-time GP registrar. I was determined to continue breastfeeding my six-month-old and complete my fellowship exams that year. This was effortlessly facilitated by Dr Wren — she always lent a sympathetic ear and was supportive and accommodating. 

"I have firsthand experience of what an absolutely fabulous GP she is. She truly understands her patients at every point in their life cycle, from cradle to grave.

"Her clinical knowledge has always been first class and stood up to my scrutiny of RACGP guidelines and best evidence in the prep for fellowship, despite trying to catch her out. 

"She is always ethical in her practice and I admire her clinical work no end. However, it is the extra mile she has gone to accommodate me and my family's needs — allowing me to maintain my health, balance and happiness during what was a challenging experience — that makes her so special to me. 

"I am happy to say I succeeded in all of my goals for 2017 in no small part due to Dr Wren's unfailing support. 

"Dr Wren is a brilliant mentor who inspires me in life and medicine. I thank my lucky stars that our paths have crossed."

---

Dr Alison Soerensen

GP
Mandurah, Western Australia

 

"As a supervised medical officer working in ED, I was allocated an unwell infant. Pale, flat and floppy. I realised that this baby was far sicker than was initially triaged. Quickly, I arranged for the baby to be transferred to the paediatric resuscitation bay, all the while acutely aware of the mother's silent terror — palpable and contagious. 

"Objectively, I knew I was clinically equipped to manage the situation, but emotionally I felt myself faltering. This was the first seriously unwell child I'd seen since returning from maternity leave and it all felt too close for comfort. 

"The department was humming, the evening consultant was occupied and in that moment it seemed as if no one was available to lend a hand. As the nurse and I shepherded the mother and child towards resus, another ED consultant finishing his shift walked by. 

---

---

"A softly spoken man, he has a gift for sensing the unspoken distress of others, a skill that makes him both a talented clinician and an excellent supervisor. With just a look, he fell into step with me, asking: "Are you okay? Can I help?" 

"He stayed back almost an hour that day. Even when given the opportunity to leave as other staff became available, he didn't. 
Perhaps the most meaningful moment of that experience was the opportunity to debrief afterwards. He reaffirmed my belief that doctors can be clinically competent and emotionally present too.  

"A few weeks later, I left the department in pursuit of my GP fellowship, but I never forgot his kindness. We've remained in touch, albeit infrequently, often with months passing in between. 

"He continues to be both a reliable source of advice and encouragement, and an inspiration as to the sort of clinician I hope to be. So, to the lovely Dr Hiten Patel, ED consultant at Rockingham General Hospital, thank you. You are still one of the most well-rounded doctors and people I've ever had the pleasure to meet. 

---

Dr Lynn Townsend

Obstetrician, gynaecologist and ultrasound specialist
Sydney NSW

 

'My incredible mentor Dr Karen Mizia (pictured below, left) has overseen my growth and development as an obstetrician, gynaecologist and ultrasound sub-specialist. I first met Karen when starting as an SRMO. She was my registrar and we became friends immediately. When I was a first-year registrar, she was my supervising fellow; when I was a senior registrar, she was my immediate consultant supervisor; and when I became a fellow in obstetrics and gynaecology ultrasound, she was my supervisor together with the wonderful Dr Philippa Ramsay. 

"Since obtaining my qualification and partnership in our ultrasound practice, Karen and I have continued our collegial relationship, as well as a warm friendship. I performed my first caesarean section with Karen, which is a pretty big thing for an obstetrician. The nurses complained about the length of time it took, but Karen ensured that I was not rushed, and was able to complete the case in a safe and supported environment.
---
---

"Karen has always pushed my knowledge to the limit. She asks questions, invites answers and guides my learning. Even now, I turn to her often for guidance in the medical realm, our business partnership, and as a friend. Her calm and caring manner always allows me to ask the real questions, no matter how stupid they may seem. She offers me an approach to providing empathic care for our patients and has taught me to always be true to my intentions; if we say we will call the patient, we always do so. 

"I work with many extraordinary doctors but out of all of them, Karen is truly an outstanding all-round obstetrician. Her knowledge and clinical skills are matched by her empathy and communication skills. I look forward to many more years working with Karen, being her true colleague and friend, always being able to ask for direction and to being gently guided on the right path. 

"Thank you Karen, I am so lucky to be on this journey with you."
---

Dr Christine Lai

Consultant surgeon
The Queens Elizabeth Hospital, Western Australia

 

"When I was a medical student I was really interested in doing surgery because I had enjoyed the experiences during my surgical rotations. The registrars I worked with made me feel part of the team on ward rounds, in the ED when we were on call and especially when we were in theatre. 

"It was such a privilege to scrub and be the second or third assistant in operative cases. My first intern term was on the Breast and Endocrine Surgical Unit at the Royal Adelaide Hospital, SA. The senior registrar Dr Melissa Bochner was an amazing mentor and role model to me during those two months and in subsequent years.
---

 
---

"She checked in on me and my fellow interns frequently, making sure we were coping with the transition from medical student to intern. She also encouraged me to attend as many theatre lists as possible, taught me assisting skills and patiently supervised me on suturing wounds.  She also provided invaluable advice about the steps involved in becoming a surgeon and on post-fellowship training in the days before Google and the Royal Australian College of Surgeons website, which make accessing information easy these days.
"If it wasn't for Dr Bochner's mentorship and role modeling I wouldn't have thought it was possible to pursue a path in surgery, particularly as a woman.  

"We are now colleagues working together at Adelaide's breast and endocrine surgical unit and she still continues to inspire me."

---