Doctors, how to dress to impress your colleagues
So the jury's in: if you want respect from your medical colleagues, you need to ditch the thongs.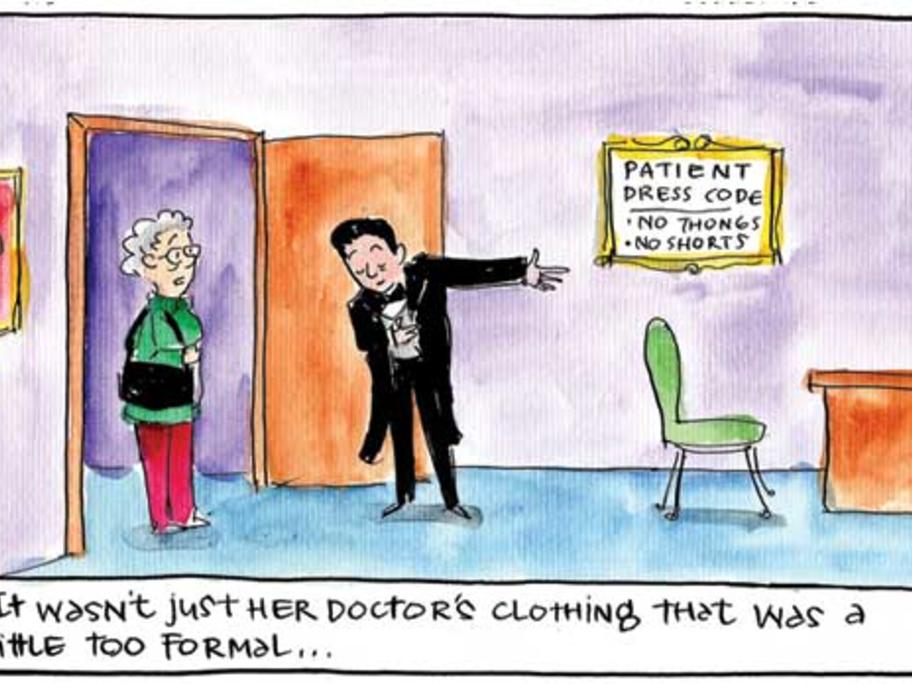 Despite some Australian Doctor readers saying patients prefer their doc to look casual, sporting the beach look doesn't go down so well within the profession. 
An online poll of 300 people found an overwhelming 60% would have little faith in a colleague's credibility if they rolled up to work in shorts, singlet and a pair of thongs. 
A bow