Doctor's surgery on teddy bear wins hearts around the world
'I just thought I might make some people smile somewhere,' says brain surgeon who operated on the cuddly toy to calm a young patient
It was his first tweet, and his only surgery on a teddy bear, but for a Canadian brain surgeon, efforts to calm a young patient before an operation have gone worldwide.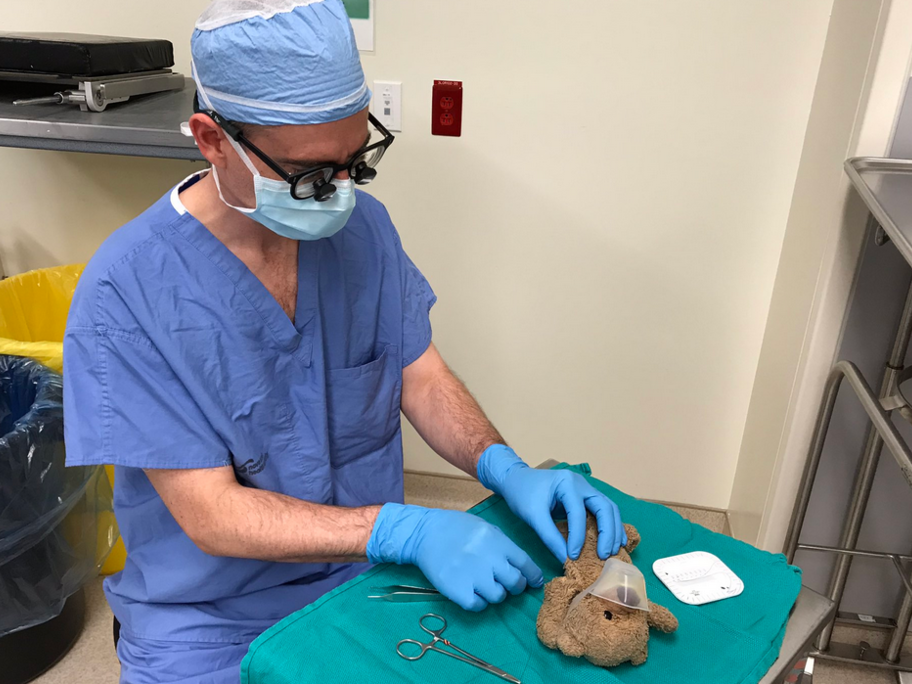 Dr Daniel McNeely. Photo: Twitter.
Images of paediatric neurosurgeon Dr Daniel McNeely (pictured), gloved, masked and carefully operating on an eight-year-old's beloved stuffed toy, have warmed hearts around the world.