Donuts by the dozen
WHEN buying a set of bunion 'donuts' recently, I was surprised by the cost of what is essentially just a gram of felt. Dr Simon Pilbrow of Rosebud, Victoria, suggests a cheaper alternative.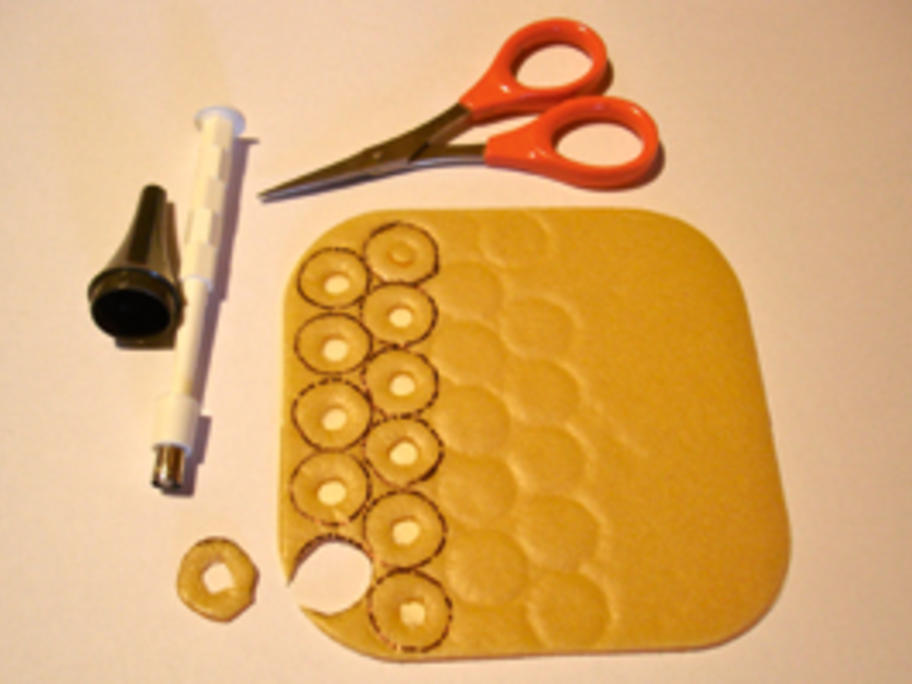 Press firmly on a sheet of Duoderm with the large end of an auriscope earpiece, marking out a series of rings. Use a 6 mm biopsy punch in the middle of each, then use scissors to cut the outer circle.
The doctor (or medical student!) can make 30 from each Duoderm sheet. 
Every tip published wins $100