Drug mules: see how doctors catch them
It's not a task many doctors would do regularly, but for Dr Stephen Asha, staring into the belly of a drug mule is pretty run of the mill.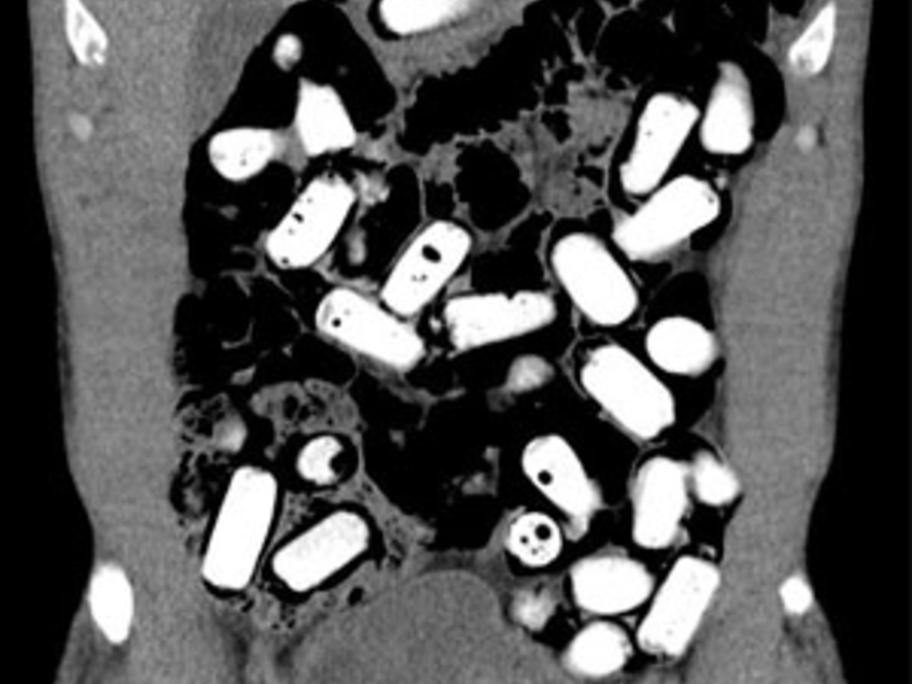 The emergency medic at St George Hospital sees six or seven - sometimes up to 10 - "body packers" a month, courtesy of police officers who escort suspected smugglers from nearby Sydney Airport.
Dr Asha and his colleagues use CT scans to confirm the suspects are "packing concealed objects", usually illicit drugs, in their digestive system in an attempt to sneak past immigration security.
But the